Last updated: 26 May 2023
Legal Guide for Social Media Marketers – The rapid rise in online business and social media has led to a corresponding boom in demand for social media marketers, consultants, content creators and influencers. This legal guide is focused on helping social media marketers and content creators understand the laws and details everything you need to know from an Australian legal perspective. It covers:
Ownership of content, followers and personal data
Content creation risks and liabilities
Legal agreements you should have with your clients
Legal notices you should post on your website
Setting up your business, etc.
If you're a social media marketer or content creator, this legal guide will help you mitigate your legal risks and better manage your business.
TLDR: Quick Summary of this Legal Guide
Social Media Marketers are legally obligated to disclose sponsored content, partnerships or collaboration. Failure to do so could constitute a breach of Australian Consumer Law and lead to significant penalties.
Make sure that you have the appropriate rights for images that you use in your social media content to prevent copyright disputes, and note that you will need written approval from customers to use their testimonials.
A Social Media Marketing Agreement is a key document you must sign with each client, which sets out expectations and responsibilities and includes the following clauses for your protection: dispute resolution, disclaimer for results, deliverables, fees, intellectual property for content created and Limitation of Liability.
Discuss sub-contracting with your clients before the commencement of work and have your Social Media Marketing Agreement reflect what you and your clients agree. You will also need to have Contractor Agreements with your sub-contractors.
A risk in content creation is that you may be held personally liable for any errors, negligence, false, misleading or defamatory statements. Still, you can take these steps to protect yourself: researching and verifying any claims, obtaining and keeping clear instructions from your clients and including a Limitation of Liability clause in your Social Media Marketing Agreement to limit any financial downside.
Legal issues covered in this guide
Click on any of the questions below to jump to that section of this legal guide.
If after reading this guide you still have a question, get in touch as we'd love to keep adding your questions to this comprehensive guide.
Types of Social Media Marketers
Consultant vs Content Creator vs Influencer vs Marketer?
What's the difference between:
Social Media Consultant
Social Media Content Creator
Social Media Influencer, and
Social Media Marketer
There can be quite a lot of overlap between these different roles, but in Legal123's view this is how they are different:
Social Media Consultant: Consultants usually offer advice on social media strategy and policy to business owners. Their services can include: social media audit, social media strategy, coaching and training. If you're a Social Media Consultant we suggest you use the Legal123 Consulting Legal Package.
Social Media Content Creator: Content Creators usually produce media specifically for social channels such as Instagram, Facebook, YouTube, Twitter, etc. This could be graphics, video, blog posts, memes, tweets, etc.
Social Media Influencer: Influencers are active social media personalities that already have large followings that can be hired to promote products. This is usually done through product placement, reviews, endorsements, etc.
Social Media Marketer: Marketers have the broadest range of services, which could overlap with the 3 types of Marketers described above. Their range of services can include: social media strategy, online branding, social media channel setup, content strategy and planning, social media content creation and distribution, social media channel management, etc.
What do I need to know about using Influencers in social media campaigns?
From a legal perspective, the most important thing is to make sure you comply with Australian Consumer Law and the Australian Association of National Advertisers (AANA) Code of Ethics. These require that influencers disclose any sponsored content or partnerships. Failure to disclose could lead to significant penalties.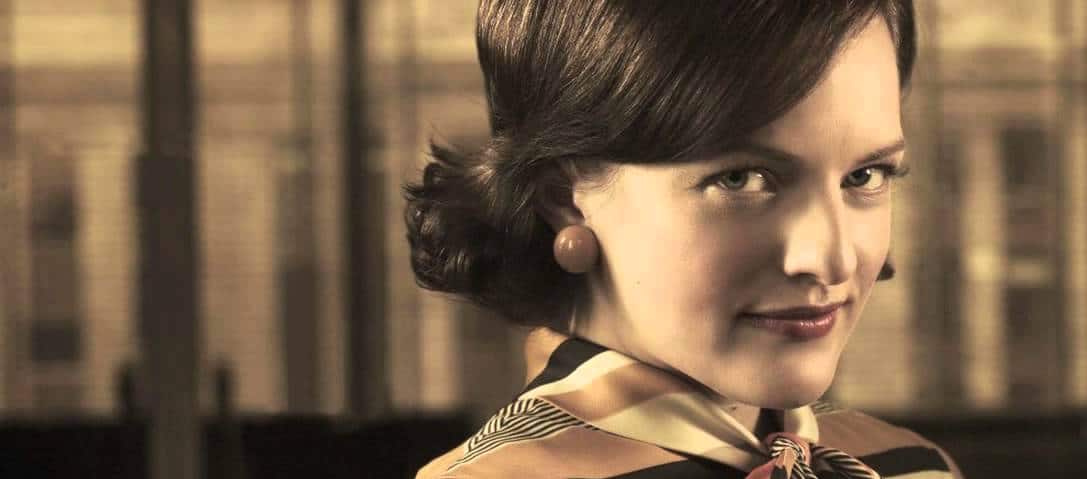 Social Media Marketer Legal Package
Protect your business and avoid legal problems with Legal123's Social Media Marketer Legal Package! Includes a Social Media Marketing Agreement, Proposal & Quote Terms and Website Legals (Privacy Policy, Website Disclaimer, Terms & Conditions). Our online forms generate customised legal agreements in PDF, Word and Google Docs formats.
If you are using influencers overseas, in order to sell products in non-Australian jurisdictions, you will need to comply with the similar laws in those jurisdictions. For example, the Federal Trade Commission imposes similar disclosure rules in the USA.
Ownership of Content, Followers and Data
Who owns the social media content I create?
This depends on the terms of the agreement between you and your client.
Normally, your client will want to own any graphic, written or video content once they have made payment. However, sometimes, you may want to own the content yourself, for example, you may want to be able to reuse the content for your other clients. Either way, you need to make sure that your agreement makes it very clear who actually has ownership of the content (and avoid any messy disagreements with your clients).
Who owns the social media followers?
Again, this depends on what you have agreed with your client. Generally, if a client hires you to generate new followers for them, then your client will want to own the followers – so they can continue to engage with them even after they have finished working with you. If this is the case, make sure that the new followers are attached to your client's account, not your own (personal) social media accounts.
However, if the client hired you to promote their products to your own pre-existing followers, then you are probably not going to want to give the ownership of those followers to your client.
In any event, this is something that you should agree at the outset. Make sure that you have a written agreement with your client which contains clear terms dealing with this.
Who owns the follower personal data?
Personal information which is shared on any of the large social media platforms – such as Facebook, LinkedIn, Twitter, Instagram, Snapchat, etc. – is generally protected under the Australian Privacy Act. This means that parties handling the information have various obligations regarding data collection, use, disclosure and the rights of individuals to access that information.
You need to have a Privacy Policy in place that you follow when you collect this information and you must make this known in advance to customers by posting it on your client's website. This is not optional. You may think it's enough that social media sites like Facebook have a Privacy Policy but these are only intended to protect the social media platforms themselves, not you or your client.
Content Creation Risks
Am I responsible for the accuracy of any claims made in my social media content?
Yes. You are responsible for ensuring your work is accurate and not misleading. You should research your topic and claims to verify the accuracy of your content. You cannot make untrue statements or deceptive promises, offer false guarantees or advice.
If you are writing social media content, ensure you have clear instructions from your client and accurate descriptions of the goods and services being sold. Make sure these instructions and descriptions are in writing and keep copies of them just in case any claim is made. When you finalise the wording, have your client sign-off that they have read the content and agree all descriptions and language used is accurate.
You cannot control how some people may read and rely on your written content, so you should make sure that your client's website has the appropriate legal disclaimers. And if an issue does arise, don't ignore it. Move quickly to address any complaints and resolve them rapidly.
Can I be held personally liable for social media content I create?
Yes. Depending on the issue, you may be liable for errors, negligence and false, misleading or even defamatory statements.
To mitigate this, you need to have a signed Social Media Marketing Agreement with your client that includes a 'Limitation of Liability' clause. In the event a claim is made against you, this clause should limit your financial downside. In addition, you should have clear, written instructions from your client, approval of final wording used and documentation of any claims made.
How can I avoid being held personally liable for social media content?
The Social Media Marketing Agreement you have with your client should include a 'Limitation of Liability' clause. This provides some protection for you against personal liability. In addition, you may want to consider some kind of professional indemnity insurance. Speak to an insurance broker if you are unsure about this.
Can I use images from the Internet to illustrate my content?
If you include images with your articles or content, make sure:
The images are 'Royalty Free'
The images are available under a Creative Commons license, or
Your client owns the rights to use the images
If you are purchasing images on your client's behalf, make sure that the rights you are purchasing are either transferrable to your client or that you purchase the licensing rights in your client's name. Otherwise you may find that your client does not have the right to use the image if it has only been purchased by and licensed to you.
Can I use testimonials and endorsements in my content?
Yes, as long as you have written approval from the customer and the testimonials are unedited.
Do I need to disclose any partnerships, sponsorships or collaborations?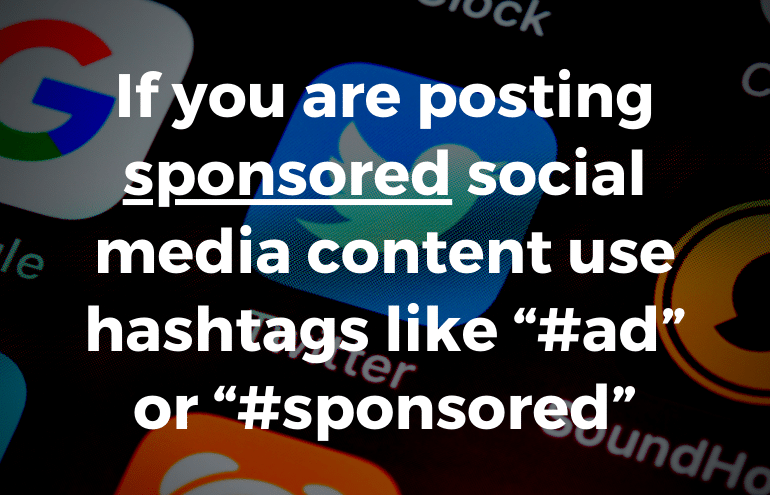 Yes. If you are posting some kind of sponsored content, then you should make this clear to your audience. For example, it is common to use hashtags such as "#ad" or "#sponsored" on sponsored social media content.
The Australian Association of National Advertisers (AANA) updated their Code of Ethics in 2017. The code now requires marketers to disclose their sponsored content in the following circumstances:
The marketer has a reasonable degree of control over the material, and
The material draws the attention of the public in a manner calculated to promote a product or service.
Failure to disclose could also constitute a breach of Australian Consumer Law and lead to significant penalties. Therefore, if in doubt, disclose the partnership.
Social Media Marketing Agreements
What is a Social Media Marketing Agreement?
A Social Media Marketing Agreement is a contract which sets out all of the rules of the relationship between a social media marketer or manager and their client.
This Agreement should be tailored to each specific client, detailing the services the marketer is going to provide. A well written Agreement will not only provide the marketer with legal protection, it will also help manage client expectations.
Should I use a Social Media Marketing Agreement with my clients?
Yes. You need to have a signed Social Media Marketing Agreement with each of your clients. Avoid disputes by having a clear Agreement that specifies the services to be performed and outputs to be delivered.
A Social Media Marketing Agreement lays out the terms of your engagement and describes the project and services you will provide. Depending on the requirements of your client, the Agreement can be very specific regarding the services to be performed (with specific outputs, phases, start and end dates) or it can be more open ended and general.
What are the risks of not using a Social Media Marketing Agreement?
The major risks are that you misunderstand your obligations in relation to the project or the client misunderstands what you are proposing to do for them. For example:
You may discover that you and the client had different ideas about how much work you would actually undertake.
The client may change their mind and demand extra work from you, which goes beyond the scope of the original project as you understood it.
The client may dispute your fees, method of payment or refuse to pay you.
You may inadvertently give away ownership of your creative work, such as your photographs or written content.
The client might suffer a loss as a result of the work. For example, the client may be sued for copyright infringement if the correct image licenses are not obtained.
The client may expect a guaranteed or specific result such as an increase in business or traffic which was not agreed or achieved.
In many cases, well-meaning parties may end up in a dispute, simply because they failed to discuss these issues upfront and later discovered they had misunderstood one another. An upfront discussion about the terms of a Social Media Marketing Agreement can ensure that both parties are on the same page regarding the project.
What clauses should my Social Media Marketing Agreement include?
A Social Media Marketing Agreement should include the following important clauses:
Detailed description of the services to be provided
Disclaimer for results
Deliverables, phases of work and any applicable timelines
Payment schedule and length of engagement
Intellectual property protection for the marketer's own materials
Confidentiality
Termination, cancellation and refunds
Dispute resolution
Insurance requirements
Indemnity with Limitation of Liability, and
Governing law
Selling Your Social Media Marketing Services
What legal agreements should I use in my social media marketing business?
Here are the legal agreements and notices that we recommend you use in your social media marketing business:
Social Media Marketing Agreement: This clarifies the details of your marketing services and confirms the deliverables and progress payments. It is important that the Agreement includes clauses that cover intellectual property protection, confidentiality of client data and limitation of liability.
Website Privacy Policy: If you collect any personal information, such as email addresses and telephone numbers, you need to post a Privacy Policy statement on your website.
Website Disclaimer and Terms & Conditions: A Website Disclaimer can protect you from frivolous lawsuits from your website visitors. Posting Terms & Conditions is now a requirement of the latest Australian Consumer Law.
None of these legal forms are complicated – and using them will show you're a professional operator. Plus, as we said at the beginning of this guide, doing things right will help avoid legal issues and protect you and your business from lawsuits.
How do I ensure no disputes over services provided or the project terms?
It is important to clearly set out the project terms in a Social Media Marketing Agreement (see above). And make sure your client agrees with them by having them sign the Agreement. Then as the project progresses, make sure you communicate with your client and make any adjustments as you go.
What happens if there is a disagreement on progress or quality of the work?
The first place to check is the Social Media Marketing Agreement. This should set out the project specifications, timelines for the work and a dispute resolution procedure. For example, the Agreement might require the parties to attend mediation as a first step towards resolving a dispute.
If a dispute has arisen and you do not have a signed Social Media Marketing Agreement, then the process will be more complicated. Review all email correspondence, meeting and telephone notes to clarify where the miscommunication has taken place.
In any event, you should seek legal advice early. A good lawyer will be able to provide practical and actionable advice, in many cases helping you to resolve the issue by "nipping it in the bud".
What happens if my client and I can't resolve an issue?
Seek legal advice immediately.
There may be a number of ways in which to address the issue. A good lawyer will be able to advise you about your options, so that you are able to embark on a course of action which is most likely to lead to a positive outcome.
How do I collect overdue fees from clients?
Your Social Media Marketing Agreement will clarify when and how clients must pay. Penalties might be imposed for overdue payment, such as interest charges or late fees.
If the client's failure to pay is a breach of the terms of the Agreement, then you may follow any dispute resolution procedures set out in the Agreement or lodge a Letter of Demand with the client.
As a final step, you may need to sue the client for breach of contract. As with any of these matters, you will stand a far better chance of achieving a positive outcome if you seek legal advice early.
Can I sub-contract work to another freelancer?
When selling your services, it is important to be transparent with your clients. Some clients may not want you to sub-contract your work to anyone else. Furthermore, some Agreements may actually prohibit it, so you may find yourself in breach of your Agreement if you do so.
However, if your Agreement permits it, and if your clients are happy for you to do so, then it may be possible to use employees or qualified contractors to assist with delivering work. So as a first step, you should make sure your client approves, and the terms of the Agreement between you and the client permit it.
You should also have Contractor Agreements with your sub-contractor. These Agreements should deal with liability in the event that there are errors with the work, should clearly state who owns the work and who has the rights to use it. You don't want to be caught out by a contractor re-selling work they created for your client to another client!
Am I liable to guarantee any results?
Be careful about making 'over-statements' or claims about expected results. Under Australian Consumer Law, you may face penalties if you make false, misleading or deceptive claims.
In addition, Australian Consumer Law imposes various "minimum guarantees" on business that are selling goods or services. Services must:
Be provided with acceptable care and skill or technical knowledge and taking all necessary steps to avoid loss and damage
Be fit for the purpose or give the results that you and the business had agreed to, and
Be delivered within a reasonable time when there is no agreed end date.
Website Legals
What Terms and Conditions should my website include?
Normally your website is for your visitors. So it should include a Privacy Policy, Website Disclaimer and your general Website Terms & Conditions.
Your Social Media Marketing Agreement is usually provided to your clients only. You can still publish this Agreement on your website, but "hide" the link and only provide it to clients when they engage your services.
You need to make sure that your website legal notices (i.e. Privacy Policy, Website Disclaimer and Terms & Conditions) are easily found and not hidden from website visitors or potential clients. The Internet norm is to link to these notices in the footer of your website – and make sure they are available from every page of your website.
Should my website include my Social Media Marketing Agreement?
This is up to you. Your Social Media Marketing Agreement is just between you and an individual client. This is different from your Website Terms & Conditions, which apply to anyone who visits your website.
One way or another, when a client engages you, you will need to provide a copy of your Social Media Marketing Agreement to your client and have the client agree to them. From a practical perspective, you can either provide a "hidden" link to your Agreement for your clients to agree to online. Or simply email a copy of your Agreement for your clients to sign.
How to Start an SMMA (Social Media Marketing Agency)
What business structure should I use for my social media marketing business?
In Australia, there are generally 4 options for structuring your business:
Sole trader
Pty Ltd Company
Partnership, and
Trust
The best business structure for you will depend on your personal circumstances – and getting this decision right is very important. So talk to your accountant about the pros and cons of each option. Here's a quick summary of each option.
Being a Sole Trader is the simplest and least expensive option. Designed for business owners who are the sole proprietors of their companies, this structure doesn't give you much protection if things go wrong. Your personal assets are unprotected from any claims arising from your business.
Incorporation (i.e. forming a Proprietary Limited Company, Pty Ltd) effectively makes your business a separate legal entity from you. This structure involves quite a bit of paperwork and can be more expensive to maintain but it offers your personal assets protection from liability. Only your Company assets are at risk in the event of any legal actions and Company debts.
Creating a Partnership allows you to go into business with multiple people and share income. Partnerships are easier and less expensive than Companies to set up. However, all partners together are personally responsible for business debts and actions against the Partnership. And each partner is individually liable for debts incurred by the other partners. This means you have unlimited liability, unlike a Company structure.
A Trust isn't an organisation at all, but instead a legal structure to hold assets. For example, you might set up a Trust to hold your business assets, then appoint a Trustee to manage them. Typically, the Trustee is a Company and the Trust provides asset protection and limits liability from operating the business. Trusts are very flexible for tax purposes. However, a Trust is a complex legal structure and establishing a Trust costs significantly more than a Sole Trader or Partnership.
For more detailed information on each of these business structures, see our feature article: How to Choose the Right Business Structure in Australia.
Should I trademark my social media marketing business name?
Just because you set up a Pty Ltd Company or registered your business name with ASIC, this does not protect your brand name. Any business can use your brand name. The only way to protect your brand name and restrict its use, is to register it as a trademark with IP Australia.
This concept is one of the most misunderstood aspects of starting or running a business. And business owners frequently contact us because someone has started using their brand name – which they thought they owned!
For more detailed information on the process and costs of trademarking, see our feature article: How to Trademark Your Business Name and Logo.
Should I register my social media marketing business for GST?
If you expect that your design business is going to generate more than $75,000 per year in revenue, then you will need to register for GST.
Do social media marketers need professional liability or business insurance?
Evaluating whether you should take out insurance is a complex business and personal decision. Here are some of the risks in running your social media marketing business that you might want to mitigate with professional liability or business insurance:
You might inadvertently use some copyrighted material
You might be accused of plagiarism, piracy or copyright infringement
Somebody might claim you have committed slander or libel against them
A client might accuse you of negligence or of errors in your work, and might claim that this has harmed the client's reputation and cost their business
You might suffer a security breach and data loss
If you have a physical office or showroom somebody might be injured on your property
Your equipment might be damaged or stolen
If you have employees then one of them may suffer a work related injury
Exactly what forms of insurance you require will depend on the nature and structure of your business. You should discuss your situation with an insurance broker as well as getting legal advice. If you do choose to buy insurance, make sure you read the Terms carefully.
Your best protection comes from:
Using a well-drafted Social Media Marketing Agreement
Having robust Terms & Conditions on your website, and
Operating as a 'Pty Ltd' company.
A 'Pty Ltd' company limits your personal liability and any claims to the assets of the company. It may also be less expensive than maintaining Professional Indemnity/Liability Insurance.
We hope you found this Legal Guide for Social Media Marketers helpful.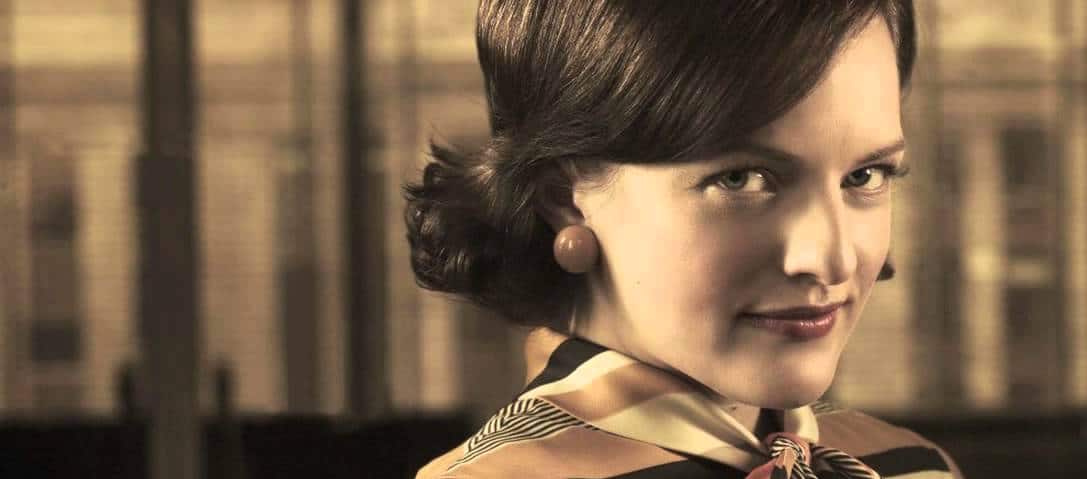 Social Media Marketer Legal Package
Protect your business and avoid legal problems with Legal123's Social Media Marketer Legal Package! Includes a Social Media Marketing Agreement, Proposal & Quote Terms and Website Legals (Privacy Policy, Website Disclaimer, Terms & Conditions). Our online forms generate customised legal agreements in PDF, Word and Google Docs formats.