So easy to understand and straightforward. You should receive a Gold Medal for making this kind of product able to be purchased online and easily personalised. Erica Finlay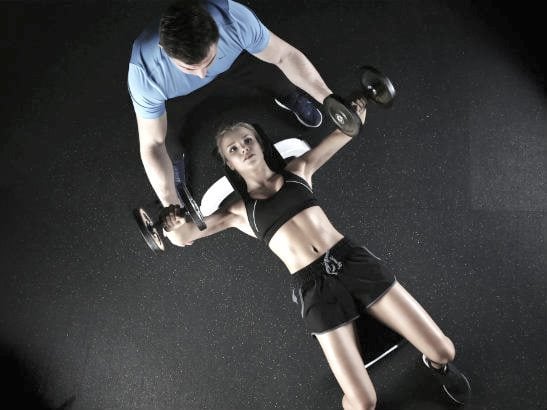 You need a Personal Training Contract with your clients
Our template makes it easy to sign up a new client with:
Client Information Schedule – To collect your client's contact and payment details and agree sessions and fees.
Medical History Checklist – To ensure you understand your client's medical history before you start training them.
Release & Waiver of Liability – To ensure your clients acknowledge the risks of injury from physical exercise.
Service Terms – To state the terms under which you provide your personal training services.
"Must have" legal notices for your Personal Training website
Privacy Policy – To explain how you use, store and update customer and visitor personal information.
Website Disclaimer – To limit your liability from information you publish and to protect your Copyright.
Terms & Conditions – To state your terms for customers purchasing products from you online. Australian Consumer Law requires this.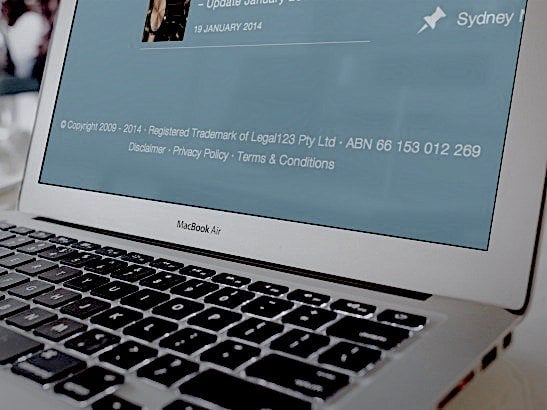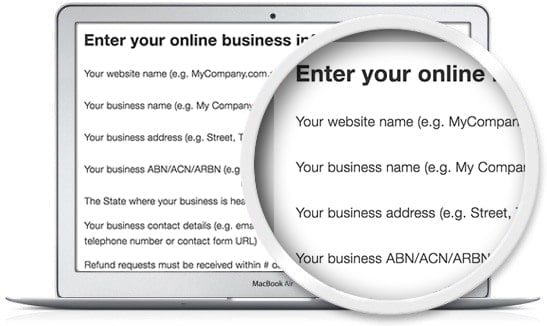 Quick and easy templates
The Personal Training Contract is in Word and Google Docs formats. You can edit the Client Information Schedule section to get it looking just how you want, including adding your own logo.
The Personal Training Website Legals are in text format that you just copy and paste into your website and make any changes to match your business model.
Free updates so you don't worry about legislation changes
Australian Consumer and Privacy law is constantly changing, particularly with regard to the Internet and online businesses. We're Australian lawyers and we make it our business to keep on top of these changes. We don't overwhelm you with emails, but when the law changes and any of the standard online templates are updated we let you know, so you never have to worry.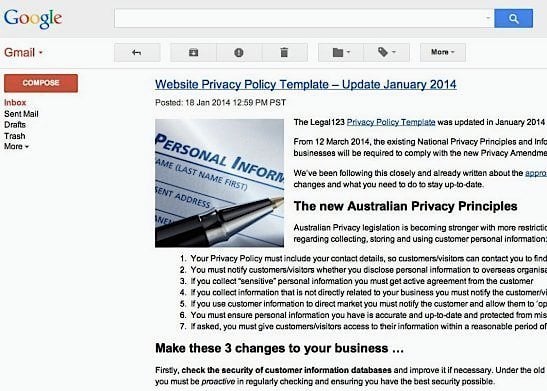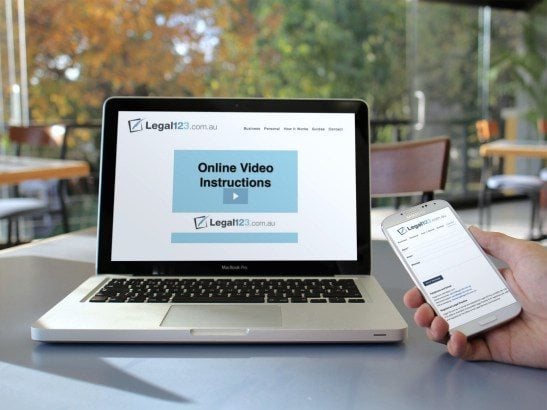 Online video instructions and telephone support
Online video instructions are included with each template. We step you through filling out each template and explain important clauses as we go. But the templates are not complicated and the instruction videos are short.
And you can always call us if you have any questions.
Is the personal training legal package right for me?
I'm a Group Sessions Coach …
Whether you're a Personal Trainer or Group Sessions Coach, our standard Personal Training Legal Package is designed for you.
I want to protect my IP from being copied …
Then you need to use a Personal Training Contract with suitable Intellectual Property protection clauses – so your client is aware that your personal training materials belong to you and should not be shared, published or used in a manner you have not authorised.
I sell equipment/supplements/courses on my website …
Then you need to post a Privacy Policy, Disclaimer and Terms & Conditions on your website. These are included in the Legal123 Personal Training Legal Package.
I want my logo on the contract …
No problem. We have left space at the top of the Personal Training Contract template for you to attach your logo and personalise your agreements.
Infographic: Personal Trainer Legal Requirements
The package includes
Personal Training Contract – A standard Contract that you can tailor for each of your clients. Includes:

Schedule for customer information and description of the personal training services you are providing
Fees, cancellation and refunds policy
Confidentiality and privacy of personal information
Intellectual property protection
Limitation of liability
Indemnity for injury

Medical History Checklist – To ensure you understand your client's medical history before you start training with them.
Release & Waiver of Liability – For your clients to acknowledge the risks of injury from physical exercise. Plus a clause covering the risks of contracting Coronavirus/COVID-19.
Personal Training Website Legals:

Website Privacy Policy – To explain how you use, store and update customer and visitor personal information.
Website Disclaimer – To limit your liability from information you publish and protect your Copyright.
Website Terms & Conditions – To state your terms for both website visitors and customers, including Limitation of Liability and Australian Consumer Law terms for any online sales.
Licensed for use on 1 website only.

Membership/Subscriber Terms – Special terms if you run a membership or subscription service on your website.
Information Sheet – On collecting personal and health information and your obligations under Australian Privacy Law.
Updates – Customers are notified when there is a major change to the legislation and our standard online templates are updated.

We offer a full money back guarantee if our templates are not suitable for your circumstances or a technical difficulty prevents you from using them. If you have questions about buying online, check out How it Works and FAQs.
Personal Training Legal Package
What our clients say …
Thank goodness I chose Legal123
I needed insight and advice to help navigate through what to me were unchartered waters starting my first online business. And Vanessa delivered on both counts. But she also made me feel that it was as important to her as it was to me that we sorted out the best way forward and managed the embryonic relationships sensitively. Thank goodness I chose Legal123.

Kellie Edwards
mindfulness4mothers.com
Absolutely fantastic
I purchased the Website Legal Package and paid a little bit more to have it customised to suit my unique needs. Legal123 were absolutely fantastic - very responsive and very helpful. I feel I got great value for money. My new web business now has all the Ts & Cs in place for just hundreds rather than thousands of dollars. I'll definitely turn to you the next time we require a legal template. Thank you!

Dave O'Reardon
MD, Silversix
Couldn't recommend more highly
After numerous conversations with some of Australia's leading Legal firms, I stumbled across Legal123. During the first few minutes of our conversation it was clear to me that Vanessa's knowledge around Website legalities was superior. Engaging Legal123 so early in the piece enabled our team to make many critical changes to the point where Vanessa now plays a pivotal role in our success. I couldn't recommend Legal123 more highly.

Troy Elliott
ezicomm.com.au
Outstanding
Outstanding. Love the speed and efficiency of getting the forms I needed!

Oscar de Vries
Founder, OscarRazor.com.au
Saved us thousands
Customer service is EXCEPTIONAL - great product to boot - saved us thousands.

Troy St Clare
PR Australian Properties
Customer service is fantastic
Such a great model for obtaining business legal docs - if you know what you need, you can save serious money - customer service is fantastic as well.

Brendan
Founder, Chevalier Services
Epic. Awesome. Sensational.
Ease of use - Epic. Quality of products - Awesome. Support - Sensational. Will use them again - Are you kidding? Of course. Will recommend to friends - Already did!

Adrian De La Cruz
Tixxy Pty Ltd
You definitely made my day
Absolutely impressed with both the legal document package I purchased today and the subsequent customer service I received from Legal123 when I had an issue with the order. Great customer service and thanks heaps. You definitely made my day today.

So easy and simple, I'd recommend to anyone
I found the templates so easy and simple. Rather than spend hours on sites trying to determine what I needed, I simply purchased and uploaded and my site was finally ready to be launched. I would recommend this process to anyone.

Yvonne
Women's Fitness Adventures
More Testimonials