I was so pleased to discover Legal 123. They helped me comply with the GDPR and I now recommend their products to all my clients. Thanks Legal 123! Libby Hakim, copywriter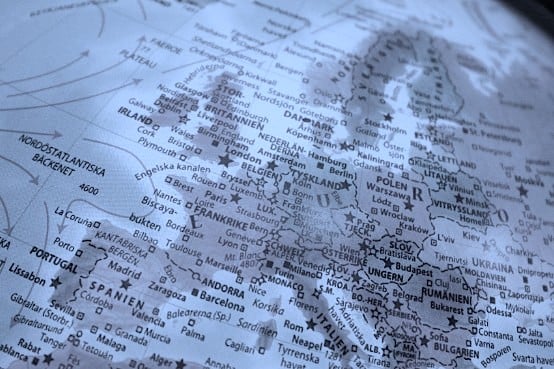 If you market to UK or EU residents you need to comply with GDPR
GDPR is a set of UK and EU regulations that require businesses to protect the personal data and privacy of UK and EU residents. These regulations apply to ALL businesses that market to UK or EU residents – no matter where the business is based. This includes something as simple as collecting the email address of a UK or EU resident.
Just add the extra clauses to your Legal123 Privacy Policy
We've made this as simple as possible. The Legal123 Privacy Policy template has already been updated to be easier to read and more "internationally friendly". The extra GDPR policy clauses have been written in the same language and can just be copy/pasted to the bottom.
So you can add the extra GDPR clauses at any time and particularly if you start marketing overseas.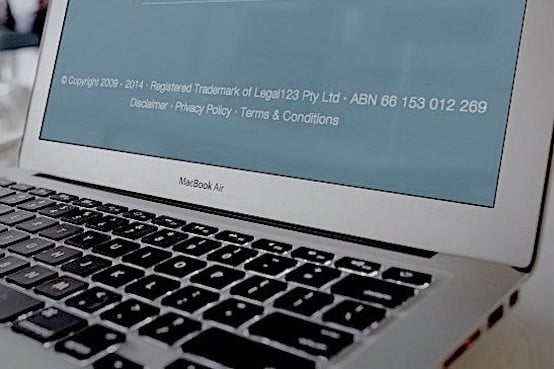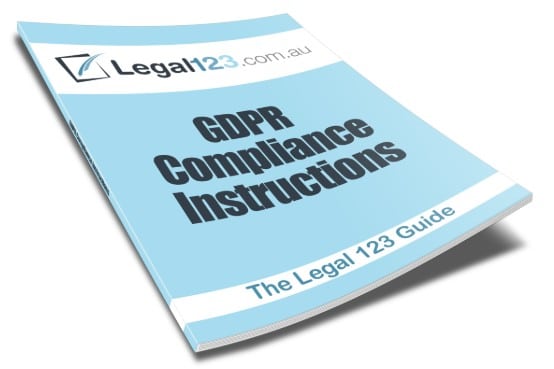 GDPR Compliance Instructions included
In addition to the GDPR clauses, we have included a 3-page information PDF to make sure you're aware of the changes you need to make in your business to comply with GDPR.
We've made it as simple as possible – but just updating your Privacy Policy is not enough!
Free updates so you don't worry about legislation changes
Privacy law is constantly changing, particularly with regard to the Internet and online businesses. We're Australian lawyers and we make it our business to keep on top of these changes – both here and in Europe. We don't overwhelm you with emails, but when the law changes and any of the standard online templates are updated we let you know, so you never have to worry.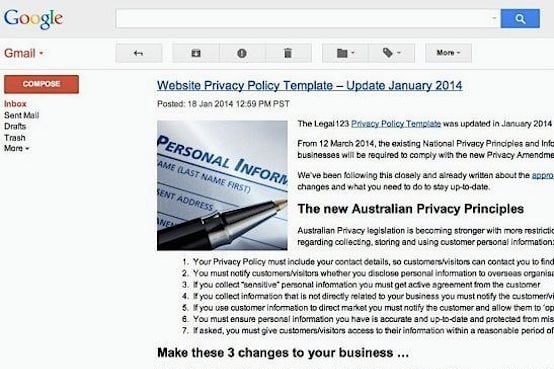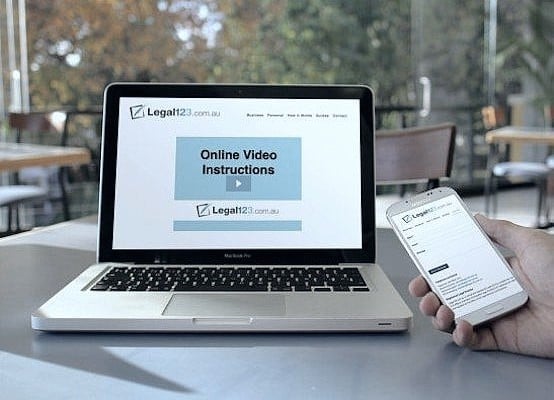 Online video instructions and telephone support
Online video instructions are included with each template. We step you through filling out each online form and explain important clauses as we go. But the templates are not complicated and the instruction videos are short.
And you can always call us if you have any questions.
Are the additional GDPR clauses right for me?
Doesn't Brexit mean EU law no longer applies to the UK …
Before the UK implemented Brexit and fully left the EU, they adopted all the EU legislation on GDPR. This means that GDPR compliance is also required in the UK. So if you market to UK residents you need to comply with GDPR legislation.
I have an App business …
GDPR legislation applies to all online businesses dealing with UK or EU residents – whether they are in the form of a website, mobile app or social media account.
I'm an Australian business …
If does not matter where your business is registered. If you market to UK or EU residents then you must comply with UK and EU GDPR law. This means updating your Privacy Policy and implementing GDPR compliance in your business.
I just send out a newsletter …
If you collect the email addresses of UK or EU residents and send them newsletters or marketing material, then you are subject to GDPR regulations.
The package includes
Privacy Policy GDPR Clauses – Additional clauses to make your Privacy Policy GDPR-compliant. Includes:

Rights of EU and UK residents
Collection, use and storage of Personal Data
Consent to collection and use of Personal Data
Accessing and correcting Personal Data

Required GDPR compliance statement
GDPR Compliance Instructions – A 3-page PDF document that outlines the changes you need to make in your business to live up to the obligations you're committing to under GDPR.
Updates – Customers are notified when there is a major change to the legislation and our standard online templates are updated.

We offer a full money back guarantee if our templates are not suitable for your circumstances or a technical difficulty prevents you from using them. If you have questions about buying online, check out the FAQs.
Privacy Policy GDPR Clauses
Do you collect "sensitive data" or personal data on a large scale? If you have a business that needs to comply with more stringent GDPR requirements – for example, you collect "sensitive" health information, offer hosting services to EU clients, etc. – we offer a GDPR review service with advice on how to comply. Contact us for more information.
What our customers are saying …
More Testimonials