Last updated: 13 August 2022
Legal Guide for Property Managers of Holiday Rentals – This step-by-step guide outlines everything you need to know, from an Australian legal standpoint, about managing holiday rental properties and running a short term property management business.
Legal issues covered in this guide
Click on any of the questions below to jump to that section of this legal guide.
If after reading this guide you still have a question, get in touch as we'd love to keep adding your questions to this comprehensive guide.
Property Management Regulation
What is the difference between a Property Manager and Real Estate Agent?
Property Managers and Real Estate Agents both work in the real estate industry but their roles are different.
Property Managers manage rental properties – both residential and holiday. They collect rent, conduct inspections and deal with maintenance issues. In the case of residential properties, they may deal with advertising properties for rent, interviewing prospective tenants and placing tenants. In the case of holiday rental properties, they may manage bookings and organise the cleaning of a property between guests.
Real Estate Agents deal with property sales, which includes marketing a property and handling negotiations between buyers and sellers. Many Real Estate Agents businesses also include a Residential Property Management arm. In addition, if they are located in a vacation destination, they may also run a Holiday Property Management business.
Do Property Managers need a license, qualification or permit?
Real estate agents and managers of long term/residential property rentals have always required to be licensed. Property Managers of short term rentals (usually less than 60 days) now require licenses in some States, particularly if they do not own the property.
There are also Codes of Conduct which must be followed in some States. Some local councils require holiday rental properties to be registered and to pay for an annual permit. And if you are managing the Rental Deposit and Security Deposit, you should have a Trust Account.
The regulations are all State-dependent and have been updated recently.
Who regulates or accredits Property Managers in Australia?
Residential Property Managers are regulated at the State or Territory level in Australia, with each State or Territory having its own authority responsible for licensing and regulating residential Property Managers. However, short term or holiday letting Property Managers are not under the same obligations.
Instead they might voluntarily become members of their State or Territory's Real Estate Institute (for example, the Real Estate Institute of New South Wales) or join the Australia-wide Holiday Rental Industry Association.
What should I know about being a Property Manager for Airbnb properties?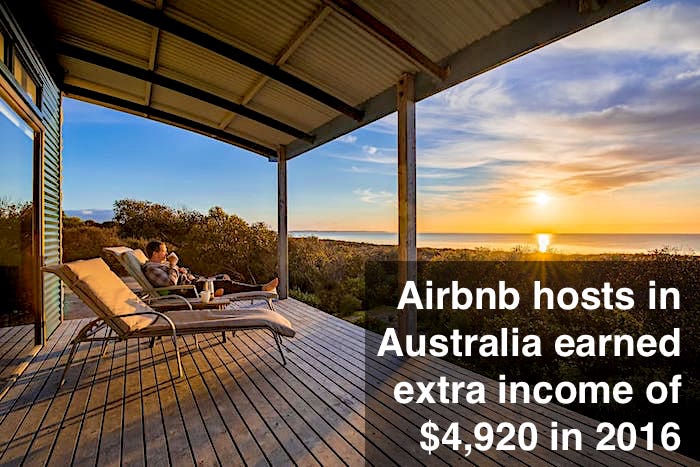 Source: AAP 2017, Domain.com.au
Airbnb has certainly captured the general public's attention – just like Google, Uber and Netflix it has become a household name. But it is by no means the only short term property rental website, nor was it the first. In Australia, Airbnb competes with HomeAway/Stayz/VRBO and FlipKey/TripAdvisor.
From a legal perspective there are no differences between managing properties for clients on these other sites. However, coordinating pricing and availability can be time consuming and problematic. Rather than doing this manually, you might consider using specialist "multi-channel listing management software" like: iRoomi, Guesty and iGMS.
Property Manager Responsibilities
What are the Property Manager responsibilities and duties?
It is really up to the property owner and Property Manager to reach an agreement about the Property Manager's duties and responsibilities. But generally speaking, Property Managers are normally responsible for:
Advising on the appropriate rental rate
Advising on how to present the property
Advertising the property and managing bookings
Liaising with guests, including meet and greet and handover of keys
Collecting the rent and security deposit
Organising cleaning of the property, laundry and repairs
In the event of a dispute, representing the owner at a property tribunal, etc.
And it is best practice to have a written agreement (Property Manager Contract) which details all of this.
Who is responsible for checking local council and strata rules?
The property owner needs to check that local council and strata rules or by-laws allow the property to be used as a short term or holiday rental.
Australia is currently experiencing a backlash against Airbnb and other short term/holiday rental listing sites.
Local councils are responding to complaints by residents and hotel owners and making it much harder for property owners to list on sites like Airbnb. Some councils are restricting the number of nights per year that a property can be short term let. Other councils are placing geographic restrictions and only allowing properties in certain precincts to be let out short term.
In addition, some apartment building Body Corporate or Strata Schemes are putting restrictions on their owners and not allowing holiday rentals or only allowing them with professional management and 24/7 supervision.
The Property Manager should have a warranty from the property owner that they are not breaching any of these rules – and should also be protected in the event of a fine or claims as a result of guest cancellations.
Don't get caught out and risk a fine from your local council of Body Corporate. Check the latest regulations and stay within them.
Who is responsible for safety compliance?
Being safety compliant is important. Holiday rental properties need to meet local regulations and have smoke detectors, fire extinguishers, pool fencing, etc.
Ultimately, it may be the property owner's responsibility to ensure that the property is compliant with safety regulations. However, if the owner hires a Property Manager then some of this responsibility may pass to the Property Manager – especially if the Property Manager is offering advice and expertise. We suggest your Property Manager Contract should clarify this responsibility.
Who is responsible for managing the Security Deposit?
Long term property rentals have very strict regulations about Security Deposits, including how much can be charged and that they must be lodged with an authorised body. Short term property rentals, however, have no such restrictions. Property owners can charge what they like for a Security Deposit and also hold the funds themselves.
Details of the Security Deposit should be laid out clearly in your Holiday Rental Agreement. Property Managers should keep an inventory (plus photographs) of the contents of the holiday rental property. And if damage occurs, they should take photographs and keep invoices to support dollar deductions from the guest's original Security Deposit.
As a final point, you should also keep in mind that Security Deposits which are taken by credit card or Paypal may be voided by the guest. Therefore, it may be wise to ensure that Security Deposits are provided by bank transfer or cash.
Who is responsible for property insurance?
Property insurance is usually the responsibility of the property owner.
Holiday Rental Property Insurance is not the same as Home and Contents Insurance or Landlord Insurance. And if you try and claim for damage by your holiday rental guests under 'normal' property insurance, your insurance company will probably reject your claim. So check you have the right kind of insurance policy!
Who is responsible for emergency repairs?
A Property Manager is normally responsible for organizing emergency repairs, whether there is a guest staying in the property or not. Emergency repairs – such as water leaks, gas leaks, electricity shorts, etc. – need to be dealt with promptly and are part of the Property Manager service.
It is the guest's responsibility to alert the Property Manager as soon as an emergency situation is identified and allow access to the property to carry out the repair. Make sure your guests know who they must contact in the case of an emergency (for example, an after hours emergency contact number in a prominent place) and make sure your contact telephone number is available 24/7.
Can a Property Manager evict a tenant?
Designating this responsibility is normally covered in the Property Manager Contract. Either the Property Manager or the property owner can be responsible, but it needs to be clearly stated.
In the case of a short term rental, a tenant can be evicted in accordance with the Holiday Rental Agreement. However, in the case of a long term rental, State property laws apply. These give the tenant a number of rights, including the right to only be evicted in the case of an actual breach of the lease and the right to a minimum notice period (often a month or more).
Selling Your Property Management Services
How much do Property Managers typically charge?
Property management fees vary widely, based on the service offered and location of the property. Typically management fees (as % of rental revenue) are:
15% for a Basic service that includes meet and greet, key pickup and drop off and organising cleaning and laundry. Plus additional fees for call outs, inspections, dispute resolution, etc.
20% for a Standard service that also includes booking management, guest screening and listing on multiple websites.
25% for a Premium service that also includes 24/7 concierge, airport shuttle service, interior design and marketing services.
Alternatively, some property owners prefer to negotiate a fixed monthly rental (net of management fees) and the Property Manager gets all the "upside" over and above this fixed rental.
What happens if I have a disagreement with the property owner?
The Property Manager Contract will set out the terms of the relationship between you and your client. If you have a disagreement, then you should refer to your Contract first. If it addresses the matter, then follow the Contract's stipulations.
Many matters, however, come down to interpretation. You might think that the Contract says one thing about your situation, but your client might think that it says something else. If you are having difficulties with interpretation, then you should seek legal advice.
But what happens if my client and I can't resolve the issue?
A good Property Manager Contract will outline a "dispute resolution process". This usually involves mediation first and if this fails, then you'll have to seek a resolution through the courts. The outcome of any court proceedings will rely heavily on the contents of your Property Manager Contract. So this is another reason why you should make sure you have a well written Property Manager Contract in the first place.
What should I do if the property owner sues me?
Seek legal advice immediately!
If you have a signed Property Manager Contract with your client it should include a 'Limitation of Liability' clause. In the unfortunate event a claim is made against you, a well-written clause should limit your financial downside. To limit your liability further, you should consider setting up and running your property management services under a 'Pty Ltd' company.
What legal agreements should I use in my property management business?
We recommend you use 4 legal documents in your property management business:
1. Property Manager Contract: You will need an Agreement between you and your client, the property owner. This is called a Property Manager Contract and details what you will do for the property owner and how you will get paid. It should clearly state your respective responsibilities and help minimise your liability in the event of a dispute.
2. Holiday Rental Agreement: You will also need an Agreement with your guests (or tenants). This is called a Holiday Rental Agreement and sets out the terms of the short stay rental. This should include what the guests can and cannot do with the property, how much they will pay, how much the security deposit will be and under what circumstances you can keep the security deposit and/or evict the guests. The Agreement is either signed by the property owner or by you, as an agent for the owner.
3. Website Legals: If you are using a website to advertise your services, then you will need a Privacy Policy, Website Disclaimer and Terms & Conditions.
4. Shareholder/Partnership Agreement: Depending on your business structure, you might also need additional legal agreements. For example, if you have investors in your business you will need a Shareholder Agreement; if you are operating as a partnership you will need a Partnership Agreement.
Property Manager Contracts
What is a Property Manager Contract?
A Property Manager Contract, also called a Property Management Agreement, is an agreement between the Property Manager and the owner of the rental property. It confirms that the owner is hiring the Property Manager to manage the property. It clarifies how much the Property Manager will be paid, as well as the various rights and responsibilities of the Property Manager and the owner.
In the event of a dispute, it will be important to consult this Property Manager Contract. For example, if the property is damaged and the owner claims that this happened because the Property Manager failed to inspect the property, then the terms of the Property Manager Contract will be crucial. If the Property Manager failed to meet some of his or her obligations under the Contract, then they are likely to be liable for the owner's loss. However, if they can show that they met all of their obligations, then they may not be liable.
Should I use a Property Manager Contract with my clients?
Yes, definitely.
A well drafted Property Manager Contract is a very important document for managing your liability as a Property Manager and for maintaining sound working relationships with the property owners that you represent. Our Property Manager Legal Package includes a professionally written and well-tested Property Manager Contract.
What are the risks of not using a Property Manager Contract?
Without a written Property Manager Contract, the terms of the arrangement between you (the Property Manager) and the owner of the property will be unclear. If the owner chooses not to pay you, you may not have any way to show that you were entitled to payment. Therefore, there may be nothing you can do about it.
However, if you have a Property Manager Contract in place, then this should set out the terms of payment, and should give you various rights that you may use to ensure that you are paid, including the right to sue the owner if necessary.
In addition, a Property Manager Contract can be a way to limit your liability. For example, if the property is flooded because the owner failed to maintain an exterior drainage system, and there is no Property Manager Contract in place, then there may be confusion about whether or not it was your responsibility to manage this drainage system. The owner of the property may successfully argue that this was your responsibility, and you may become liable for all of the owner's resulting losses.
A good Property Manager Contract can protect against this, by clearly setting out what is and is not your responsibility.
What clauses should my Property Manager Contract include?
The Contract between you and the property owner should clearly state your responsibilities and service expectations. A well written Property Manager Contract should at least include the following clauses:
Details of the property to be managed
Manager duties and responsibilities
Property owner duties and responsibilities
Fee structure
Expenditure authorisation dollar limit
Limitation of liability
Dispute resolution
Termination and cancellation, and
Governing law
Should my website include my Property Manager Contract?
This is a personal decision.
Your website does not have to include a copy of your Property Manager Contract – and you might prefer to keep business sensitive information secret from your competitors. However, potential clients will need to understand your pricing structure and the services you offer.
In any event, the Property Manager Contract will not be legally binding until both you and your client sign it. Therefore, even if you have a copy posted on your website, you will need to get signatures before you start working for the client.
Structuring Your Property Management Business
What business structure should I use for my property management business?
In Australia, there are generally 4 options for structuring your business:
Sole trader
Pty Ltd Company
Partnership, and
Trust
The best business structure for you will depend on your personal circumstances – and getting this decision right is very important. So talk to your accountant about the pros and cons of each option. Here's a quick summary of each option.
Being a Sole Trader is the simplest and least expensive option. Designed for business owners who are the sole proprietors of their companies, this structure doesn't give you much protection if things go wrong. Your personal assets are unprotected from any claims arising from your business.
Incorporation (i.e. forming a Proprietary Limited Company) effectively makes your business a separate legal entity from you. This structure involves quite a bit of paperwork and can be more expensive to maintain but it offers your personal assets protection from liability. Only your company assets are at risk in the event of any legal actions and company debts.
Creating a Partnership allows you to go into business with multiple people and share income. Partnerships are easier and less expensive than Companies to set up. However, all partners together are personally responsible for business debts and actions against the Partnership. And each partner is individually liable for debts incurred by the other partners. This means you have unlimited liability, unlike a Company structure.
A Trust isn't an organisation at all, but instead a legal structure to hold assets. For example, you might set up a Trust to hold your business assets, then appoint a Trustee to manage them. Commonly, the Trustee is a Company and the Trust provides asset protection and limits liability from operating the business. Trusts are very flexible for tax purposes. However, a Trust is a complex legal structure and establishing a Trust costs significantly more than a Sole Trader or Partnership.
For more detailed information on each of these business structures, see our feature article: How to Choose the Right Business Structure in Australia.
Should I trademark my property management business name?
Just because you set up a Pty Ltd company or registered your business name with ASIC, this does not protect your brand name. Any business can use your brand name. The only way to protect your brand name and restrict its use, is to register it as a trademark with IP Australia.
This concept is one of the most misunderstood aspects of starting or running a business. And business owners frequently contact us because someone has started using their brand name – which they thought they owned!
Trademarking is not overly expensive or complicated, however, some business owners who are just starting out and are on a tight budget choose not to bother with it. However, as their businesses grow, most business owners reach a point that it makes sense to register and protect their trademarks.
For more detailed information about trademarking, read our feature article: How to Trademark Your Business Name and Logo.
Should I register my property management business for GST?
If your property management business has annual revenues of over $75,000 then you must register for GST. If you have annual revenues of less than $75,000 then talk to your accountant about your options.
Do Property Managers need professional liability or business insurance?
This is a personal decision.
Property owners should certainly have Holiday Rental Property Insurance, which covers them if guests damage their property. Although there are many insurers that offer Home and Contents or Landlord Insurance, there are only a few insurers in Australia who offer short-term rental or Holiday Rental Insurance. So be sure to check.
But should a Property Manager have insurance?
We believe you're much better off running your property management business under a Pty Ltd business structure and taking advantage of the liability protections this structure offers. You can read more about Pty Ltd business structures here.
We hope you found this Legal Guide for Property Managers of Holiday Rentals helpful.