Last updated: 25 May 2023
Legal Guide for Graphic Designers – This legal guide is aimed at helping Australian creative professionals who provide design services to website businesses or sell their work online. These typically include graphic designers, graphic artists and commercial artists. In this guide we cover:
Protecting your creative work
Selling your design services online, and
Structuring your design services business
Alternatively, if you provide more technically focussed services – such as website development, programming or coding – we have a separate legal guide especially for you: Legal Guide for Web Developers, Website Designers and Coders
TLDR: Quick Summary of this Legal Guide
Always use a Graphic Design Agreement with clients that clearly spells out ownership of final design work and associated rights.
Your Graphic Design Agreement also needs to include clauses that cover: your services, client responsibilities (e.g. provide the copy in a timely fashion), project timeline, total fees and payment schedule, dispute resolution, confidentiality, termination and limitation of liability.
Protect creative work with copyright notices, digital watermarks, using flash to display images, etc. and keep proof of work with times, dates and locations.
If your designs or images are stolen or used without permission, issue a Copyright Infringement Notice.
When running your graphic design business, have a website with the proper legal notices (privacy policy, website disclaimer and terms & conditions) and use professionally written contractor agreements and employee contracts.
Legal issues covered in this guide
Click on any of the questions below to jump to that section of this legal guide.
If after reading this guide you still have a question, get in touch as we'd love to keep adding your questions to this comprehensive guide.
Protecting Your Creative Work
Who owns a graphic design, logo or infographic once it is completed?
It depends. You may own it, or your client may own it. Normally the creator of any design owns the work and in the absence of any terms to the contrary, retains ownership unless it is licensed or assigned to the client in an agreement.
If you don't have a written agreement with your client, ownership and licensing rights to use the design may be ambiguous. The circumstances of the design commission and relationship with your client would have to be interpreted – and in a worst-case scenario, decided by a court.
If you were engaged by the client through a freelance website like Upwork or design competition website like 99designs, then ownership of the design would be determined by their Terms & Conditions. In the case of 99designs, full ownership of the design is transferred to the client once final payment has been made and the terms are clearly laid out in their "Design Transfer Agreement".
We recommend that you always have a signed agreement (Graphic Design Agreement) with your client that clearly spells out ownership of the final design work and the associated rights that accompany that ownership.
Do graphic designers own the copyright to their work?
Firstly, not all creative work can be copyrighted. Copyright does not protect information, techniques, ideas, concepts or styles. For example, if a client hires you to discuss some ideas about possible imagery and designs to be used on a website, these ideas will not be protected by copyright. However, if you actually create the images, for example in a Proposal for your client, then these images themselves will have copyright rights and should be protected so that the client cannot provide them to another graphic artist or designer.
Provided that the work is something that is eligible for copyright protection when a graphic designer or graphic artist creates the work, it is automatically protected by Australia's copyright laws. There is no need to apply for copyright protection or to do anything else in order to activate these laws. They come into effect when the work is created.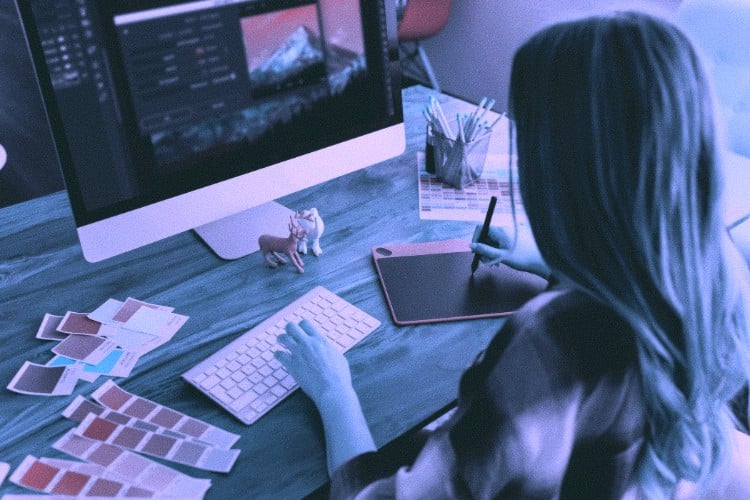 Graphic Designer Legal Package
Protect your graphic design business with our comprehensive legal package. Includes Graphic Design Agreement, Proposal & Quote Terms and Website Legals (Privacy Policy, Website Disclaimer, Terms & Conditions). Quick-and-easy online templates with video instructions and telephone support. Make sure you're legally compliant and get peace of mind.
However, it is possible to "assign", license or transfer ownership of the copyright to somebody else. For example, if a creator signs a contract with a client and the contract contains a term saying that the client will own the intellectual property rights on payment, then this is what will happen. The creator will lose ownership of the work.
In some cases, creators are happy to do this because they believe that they are being fairly compensated for the work, and they have no need for it once the job is complete. However, in many other cases, creators are devastated when they discover what they have agreed to. Therefore, it is crucial that creators use client contracts that they understand and accurately reflect their intentions.
How can I protect my copyrighted designs from being copied?
There are many practical strategies that designers can use to protect their work. For example:
Attach copyright notices – Although copyright protection applies automatically, it is good practice to place a copyright notice (e.g. © Copyright 2019 Jane Smith Designs) on your work. This will alert people that you are willing to enforce your creator's rights.
Use digital watermarks – Sometimes copyright notices can be removed from the edge of images. A more robust protection would be to digitally watermark the image, again with a copyright notice.
Check posting sites – If you post your images or designs on third-party websites, including social media sites, make sure you check their Terms & Conditions. Some websites say that you are giving your rights over to the website when you post images on their site.
Keep proof of work – If you end up in a dispute with somebody about ownership of an image or work, you may need to prove it's yours. Make sure you keep proof of work with times, dates and locations.
Go after copyright infringers – If you spot a copyright infringement – that is somebody has reproduced your work without your permission – respond quickly and forcefully to assert your rights. Serve them with a Copyright Infringement Notice and keep following up until you get satisfaction.
How do I protect images on my website?
Preventing digital images posted on your website from being copied or used without your permission is very difficult. However, these 6 suggestions can help:
Watermark your images with a copyright notice (e.g. © Copyright 2019 Jane Smith Designs)
Add your contact details and copyright notice to the image metadata
Disable right click saving of images on your website
Break the image into smaller image tiles and display as one continuous image
Display images behind a transparent foreground image
Use flash to display images
Whichever method you choose to use, you should always include a statement on your website specifying what your image sharing and re-use policy is. For example:
Re-use with attribution
Re-use with attribution and link back to your website
Re-use only with your written permission, or
Any re-use will be considered copyright infringement
How do I protect my images on social media?
Protecting images used on social media channels is even harder, since social media content is designed to be shared. Technical options for preventing sharing do not normally work. At least with your own website you have some control over this. In some cases, ownership of content posted on social media sites actually belongs to the social media channel itself!
If you are uncomfortable having your images shared, we recommend you don't post on social media at all. The best that you can do is ask for attribution, but don't expect it.
What should I do if my designs or images are stolen or used without my permission?
If you find your images used without your permission you should issue a Copyright Infringement Notice, also called a DMCA Takedown Notice. This is a formal notice to the person who is breaching your copyright that they do not have permission to use your images and they must remove them immediately.
If they are selling your images or a derivative in any manner, you have the legal right to ask them for a share of any revenue generated. If they have cropped out your watermark from your images, you can ask for copyright infringement damages in addition to a share of their revenue!
What should I do if my work for a client is copied or plagiarised?
If you discover that somebody is using your work on their website you should send a Copyright Infringement Notice to the website owner. In this Notice you will need to identify the copyrighted material and demand that the person stops using your work by a certain date. If they do not comply with your request then you may take further action.
Graphic Design Agreements
What is a Graphic Design Agreement?
A Graphic Design Agreement (also called a Design Services Agreement) is a contract between a creative professional and their client. It governs the relationship between the two parties, including work to be undertaken, timing, payment, ownership of the work, etc.
Should I use a Graphic Design Agreement with my clients?
Yes, absolutely. A Graphic Design Agreement is an important document, and all creative professionals should use one.
If you're a creator, it is important that you are comfortable using a Graphic Design Agreement. You need to understand the terms included and make sure they reflect your services and intentions. If you are put off by lengthy legal documents, you should still use a short, more basic Agreement.
Anything is better than nothing. The most complex and iron clad Agreement is useless if you leave it buried on your hard drive and never actually use it with your clients.
Having an Agreement, even a basic one, will help guide your discussions with clients. By discussing issues up front, you can make sure that you are on the same page regarding the project – and this will go a long way towards fostering long term client relationships.
What are the risks of not using a Graphic Design Agreement?
There are many. But at a basic level, the risk is that you misunderstand your rights in relation to the project. For example:
You may inadvertently give away ownership of your creative work.
You may discover that you and the client had different ideas about how much or the scope and exact work you would actually undertake.
The client may change their mind and may demand extra work or variations from you, which goes beyond the scope of the original project as you understood it and incurs additional time and costs.
The client may dispute your fees, method of payment or refuse to pay you.
The client might suffer a loss as a result of the work (for example, the client might be sued for copyright infringement if the correct image licenses were not obtained). Without appropriate limitation of liability clauses, you could become liable for these losses.
There may be a misunderstanding about timing for finalisation.
In many cases, well-meaning parties may end up in a dispute, simply because they failed to discuss these issues upfront and later discovered they had misunderstood one another. An upfront discussion about the terms of a Graphic Design Agreement can ensure that both parties are on the same page regarding the project.
What clauses should my Graphic Design Agreement include?
A well-written Graphic Design Agreement should include the following clauses:
Services to be provided and specifications of the project
Project timeline and any deadlines
How the work is to be delivered with specific output formats
Responsibilities of the client (e.g. to provide copy in a timely fashion)
Reliance on ownership and use of any content or materials provided by the client
Total fees, any milestone payments and method of payment
Ownership of and rights over the final work
How the client may request amendments and any additional fees
Dispute resolution, particularly in the event that the client does not think the finished product meets the brief
Confidentiality of any client material provided
How the contract may be terminated
Limitation of liability and disclaimers, etc.
Selling Your Design Services
How do I ensure no disputes over services provided or the project terms?
It is important to clearly set out the project terms in a Graphic Design Agreement (see above). And make sure your client agrees with them by having them sign the Agreement. Then as the project progresses, make sure you communicate with your client and make any adjustments as you go.
What happens if there is a disagreement on progress or quality of the work?
The first place to check is the Graphic Design Agreement. This should set out the project specifications, timelines for the work and a dispute resolution procedure. For example, the Agreement might require the parties to attend mediation as a first step towards resolving a dispute.
If a dispute has arisen and you do not have a signed Graphic Design Agreement, then the procedure will be more complicated. Review all email correspondence, meeting and telephone notes to clarify where the miscommunication has taken place.
In any event, you should seek legal advice early. A good lawyer will be able to provide practical and actionable advice, in many cases helping you to resolve the issue by "nipping it in the bud".
What happens if my client and I can't resolve an issue?
Seek legal advice immediately.
There may be a number of ways in which to address the issue. A good lawyer will be able to advise you about your options so that you are able to embark on a course of action that is most likely to lead to a positive outcome.
How do I collect overdue design fees from clients?
Your Graphic Design Agreement will clarify when and how clients must pay. Penalties might be imposed for overdue payments, such as interest charges or late fees.
If the client's failure to pay is a breach of the terms of the Agreement, then you may follow any dispute resolution procedures set out in the Agreement or lodge a Letter of Demand with the client.
As a final step, you may need to sue the client for breach of contract. As with any of these matters, you will stand a far better chance of achieving a positive outcome if you seek legal advice early.
Can I sub-contract out a graphic design or infographic to another freelancer?
Possibly. This will depend on whether it is permitted under the terms of your Graphic Design Agreement between you and your client.
Using a sub-contractor may also raise other issues – such as failing to complete the project brief, client confidentiality or liability in the event that the contractor makes a mistake which costs the client money. Therefore, you will need to have a Contractor Agreement in place between you and your sub-contractor.
Website Legals
What Terms and Conditions should my website include?
Normally your website is for your visitors. So it should include a Privacy Policy, Website Disclaimer and your general Website Terms & Conditions.
Your specific design terms (i.e. your Graphic Design Agreement) are usually provided to your clients only. You can still publish them on your website, but "hide" the link and only provide it to clients when they engage your services.
You need to make sure that your website legal notices (i.e. Privacy Policy, Website Disclaimer and Terms & Conditions) are easily found and not hidden from website visitors or potential clients. The Internet norm is to link to these notices in the footer of your website – and make sure they are available from every page of your website.
Should my website include my Design Services Terms and Conditions?
This is up to you. Your Design Services Agreement terms are just between you and an individual client. This is different from your Website Terms & Conditions, which apply to anyone who visits your website.
One way or another, when a client engages you, you will need to provide a copy of your Design Services Agreement to your client and have the client agree to these terms.
From a practical perspective, you can either provide a "hidden" link to your Agreement for your clients to agree to online. Or simply email a copy of your Design Services Agreement in PDF format for your clients to sign and send back.
What other legal agreements or notices should I use in my design business?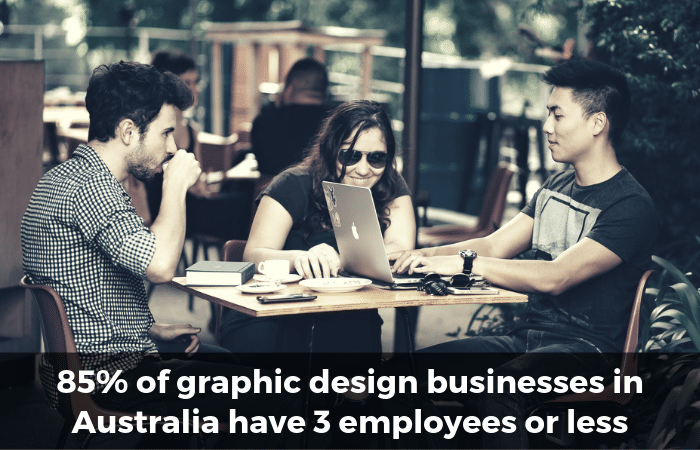 In previous sections of this feature article we've highlighted the importance of having:
Graphic Design Agreements with your clients, and
Privacy Policy, Website Disclaimer and Terms & Conditions for your website
If you have employees in your design business, you should consider having the following:
Employment Contracts with each of your employees that include well written confidentiality and non-compete clauses, and
Employment policy documentation, including Employee Handbook, OH&S Policy and Social Media Policy
If you hire freelancers or sub-contractors, then you'll need:
Contractor Agreements with each of your freelances that also include well written confidentiality and possibly non-compete clauses
How to Start a Graphic Design Business
What business structure should I use for my design business?
In Australia, there are generally 4 options for structuring your business:
Sole trader
Pty Ltd Company
Partnership, and
Trust
The best business structure for you will depend on your personal circumstances – and getting this decision right is very important. So talk to your accountant about the pros and cons of each option. Here's a quick summary of each option.
Being a Sole Trader is the simplest and least expensive option. Designed for business owners who are the sole proprietors of their companies, this structure doesn't give you much protection if things go wrong. Your personal assets are unprotected from any claims arising from your business.
Incorporation (i.e. forming a Proprietary Limited Company, Pty Ltd) effectively makes your business a separate legal entity from you. This structure involves quite a bit of paperwork and can be more expensive to maintain but it offers your personal assets protection from liability. Only your Company assets are at risk in the event of any legal actions and Company debts.
Creating a Partnership allows you to go into business with multiple people and share income. Partnerships are easier and less expensive than Companies to set up. However, all partners together are personally responsible for business debts and actions against the Partnership. And each partner is individually liable for debts incurred by the other partners. This means you have unlimited liability, unlike a Company structure.
A Trust isn't an organisation at all, but instead a legal structure to hold assets. For example, you might set up a Trust to hold your business assets, then appoint a Trustee to manage them. Typically, the Trustee is a Company and the Trust provides asset protection and limits liability from operating the business. Trusts are very flexible for tax purposes. However, a Trust is a complex legal structure and establishing a Trust costs significantly more than a Sole Trader or Partnership.
For more detailed information on each of these business structures, see our feature article: How to Choose the Right Business Structure in Australia.
Should I trademark my design business name and logo?
Just because you set up a Pty Ltd Company or registered your business name with ASIC, this does not protect your brand name. Any business can use your brand name. The only way to protect your brand name and restrict its use, is to register it as a trademark with IP Australia.
This concept is one of the most misunderstood aspects of starting or running a business. And business owners frequently contact us because someone has started using their brand name – which they thought they owned!
For more detailed information on the process and costs of trademarking, see our feature article: How to Trademark Your Business Name and Logo
Should I register my design business for GST?
If you expect that your design business is going to generate more than $75,000 per year in revenue, then you will need to register for GST.
Do designers or artists need professional liability or business insurance?
Evaluating whether you should take out insurance is a complex business and personal decision. Here are some of the risks in running your design business that you might want to mitigate with professional liability or business insurance:
You might inadvertently use some copyrighted material
You might be accused of plagiarism, piracy or copyright infringement
Somebody might claim you have committed slander or libel against them
A client might accuse you of negligence or of errors in your work, and might claim that this has harmed the client's reputation and cost their business
You might suffer a security breach and data loss
If you have a physical office or showroom somebody might be injured on your property
Your equipment might be damaged or stolen
If you have employees then one of them may suffer a work related injury
Exactly what forms of insurance you require will depend on the nature and structure of your business. You should discuss your situation with an insurance broker as well as getting legal advice.
We hope you found this Legal Guide for Graphic Designers helpful.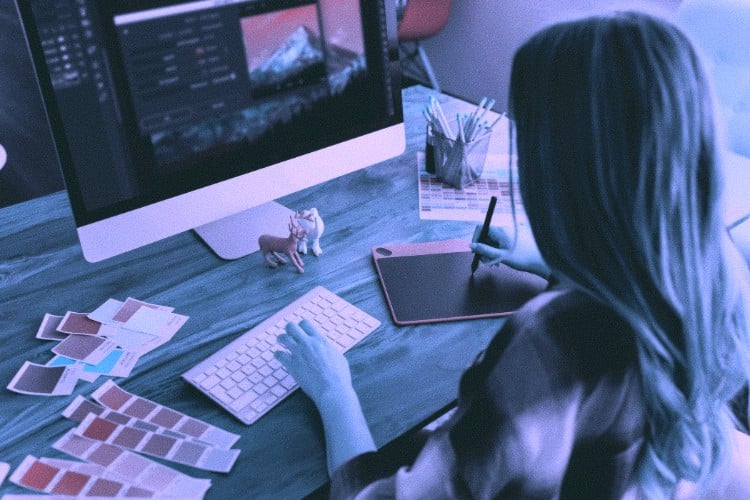 Graphic Designer Legal Package
Protect your graphic design business with our comprehensive legal package. Includes Graphic Design Agreement, Proposal & Quote Terms and Website Legals (Privacy Policy, Website Disclaimer, Terms & Conditions). Quick-and-easy online templates with video instructions and telephone support. Make sure you're legally compliant and get peace of mind.