Last updated: 24 July 2023
How to Start an Online Business – the Legal123 guide. Everything you need to know regarding legal requirements for your online business in Australia, and also ensuring your customers see you are being fair and honest in dealing with them.
We start by taking a look at domain name registration and how to avoid legal problems when hiring a website designer. Next we go over the legal documents you may need on your site, with an in-depth look at Privacy Policies, Disclaimers and Terms & Conditions notices. Then we look at intellectual property issues. Finally, we go over the legal logistics of selling goods and services online.
Legal issues covered in this guide
Click on any of the questions below to jump to that section of this legal guide.
If after reading this guide you still have a question, get in touch as we'd love to keep adding your questions to this comprehensive guide.
Online Business Name
When setting up your online business, start by researching possible online trading names. Your major concerns should be that:
The name is not already taken
The name you choose is memorable and not easily misspelled, and
That the domain and traditional company name are both available.
Type ideas into your browser's address bar to see if that particular domain name is "taken". Then check using a Google search to see what comes up using that name – you don't want to be associated with an unsavoury crowd, like gambling or porn sites. Next check the domain name has not already been registered. You can do this at the major domain registrars like Webcentral (which used to be called NetRegistry). Search the ASIC database to see that the traditional company name is also available. Lastly, check the name is available on social media platforms like Facebook, Twitter, YouTube, etc. using an online tool like NameChk.
If you get a green light with all of these checks then register both the ".com" and ".com.au" versions of the website. Domain name registration is a little bit more expensive in Australia than in the US, but the costs in general are small. You should consider registering all the surrounding domain names – this can protect you in the future from competitors trying to poach your online traffic or "blackmail" you into having to buy a domain name in the future. For example, buy the ".net", ".org", ".info", ".mobi" and ".biz" versions of your domain too. Plus think about buying the hyphenated or misspelled versions.
Should I incorporate my online business?
Next, you need to decide whether to incorporate your company or just register your business name. If you decide to register a business name it does not protect your business name from being used in another Australian State or Territory. A business name does not have legal status and you may be exposed if you plan to operate your online business within other States.
For information on how to incorporate a company visit the ASIC website. For information on registering a business name visit your State's Fair Trading or Consumer Affairs website.
Lastly, you are not required to register for an Australian Business Number (ABN) if you register an Australian domain name. However, all businesses that have revenues greater than a certain minimum amount must register for GST. For more information visit the ATO website.
For a step-by-step explanation of how to register your business, see our easy-to-understand infographic: How to Register an Online Business in Australia.
Website Design
Unless you are experienced in website design, you will probably want to commission a specialist website designer or developer. One way to do this is to look for existing sites that are in the style you want, taking into account both the look and how easy the site is to use. If the site has been carried out by an external developer, their details will often be listed on the site, usually at the bottom of the home page.
If possible, try to find independent reviews of your prospective designer. You'll also need to check pricing carefully as this varies widely, both from designer to designer, and from client to client. Some website designers will offer you a range of packages at different prices, so make sure you pick one that meets your needs and avoid overpaying for unnecessary services (e.g.hosting).
What issues are often over-looked when hiring a website designer?
When you commission a designer or developer, make sure you are clear about intellectual property (IP) issues. Wherever possible, insist that you retain the IP to the site once you have made final payment. Some designers will want to retain ownership of some or all elements of the site design, which can be a major problem if you later want to sell your online business. You may have to be flexible about this, though. For example, some developers may have created a particular system or technique for a website function and will only be prepared to license this to you rather than sell it outright.
A website contract will protect your IP and ensure you own the content that is developed for you. You can give it to your designer/developer to make sure you both agree the work to be done, and that you own the results. A website contract should also include an indemnity clause for the work on your site. This means that if the person you hire uses anything that already appears on another site, you are protected against legal action against you.
You may also want a new website logo. Consider hiring a specialist designer, using an online service such as Logopond or running a design contest through a site like 99designs. Again, you must make sure that you get full legal ownership of the final logo design.
What are the risks of not using a Website Contract with my website designer?
There are a number of possible risks arising from not using a Website Contract, including:
Disputes over services provided
Disputes over non-payment
Disputes over terms of payment
Loss of ownership of confidential information, business ideas or brand identity
No indemnity for the website owner against the service provider's actions, etc.
And remember, when your website design or coding project is finished, it's always a good idea to change your administrator login passwords (hosting, CMS, etc).
Legal Notices
Once your site is designed, and before you "go live", you will need to sort out the legal documents that should be part of it. These can include Disclaimers, a Privacy Policy and Terms & Conditions. Do not be tempted to simply copy these from another site – they may be inappropriate for your needs and you could even be hit with a copyright infringement claim.
Exactly what Terms & Conditions and Disclaimers you need depends on your type of business and the goods and services you are providing. For example, if you are selling medical or food products you'll need to disclaim responsibility (other than what's legally required) for any loss or damage customers may suffer as a result of use or misuse of your products and limit your liability. You may also need particular licensing or professional qualifications. For example, if you are offering professional services such as on medical, exercise, legal or financial advice.
The main principle to remember is that you must never mislead your customers in what you are selling, providing, doing and saying. Any legal Disclaimer may prove worthless if you have made false claims, for example, by wrongfully saying you have a particular qualification or expertise.
If you are serious about your online business, professional legal notices are a must. We have a comprehensive and affordable website legal package that takes a matter of minutes to complete. Save time with the Legal123 Website Legal Package.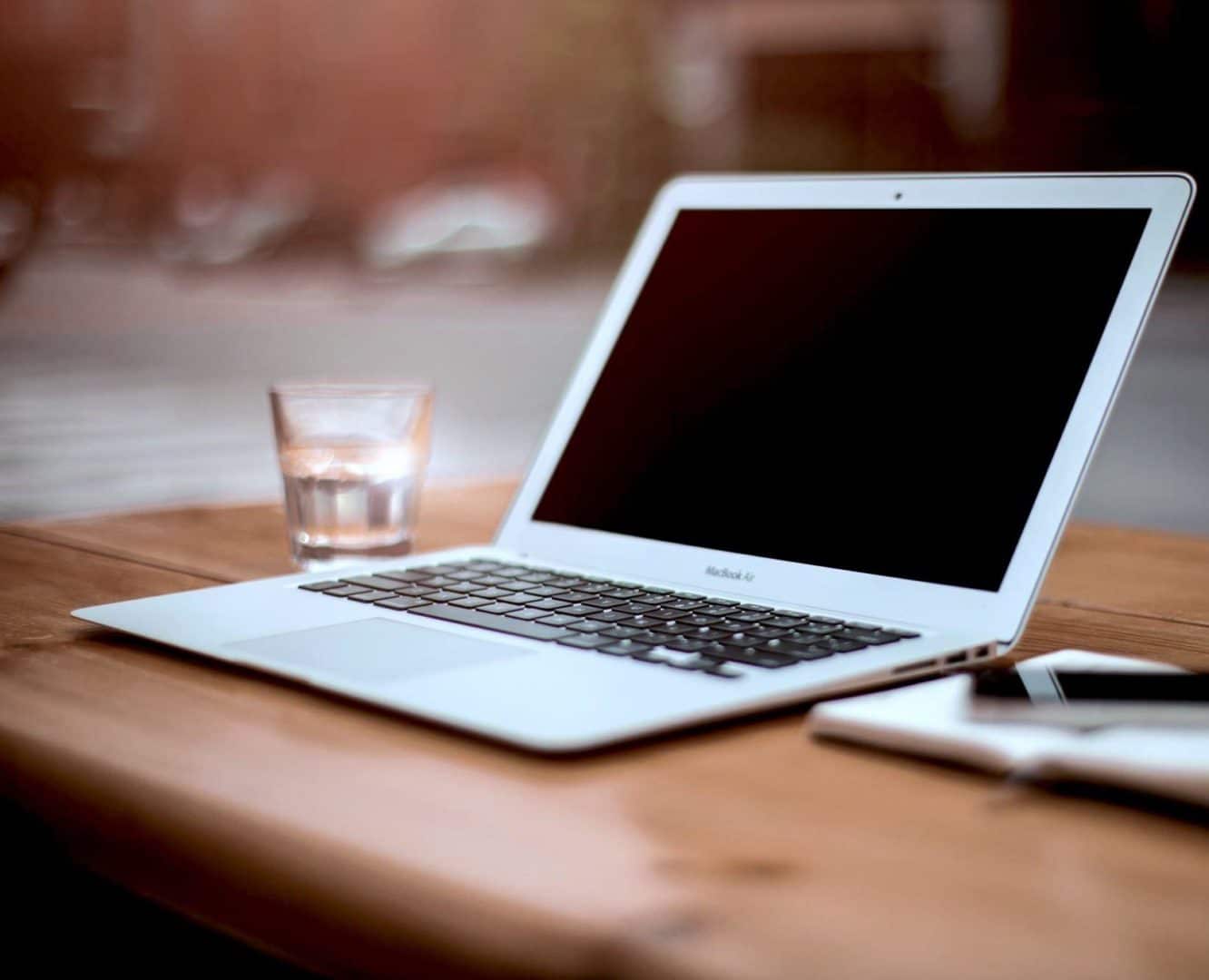 Website Legal Package
Protect your online business in less than 5 minutes with Legal123's Website Legal Package! Get a customised Privacy Policy, Website Disclaimer and Terms & Conditions tailored to your business. Free updates when the legislation changes. Approved by major Australian banks and credit card processors. Secure your online business today!
Website Privacy Policy
A website Privacy Policy is a brief legal notice that states you will keep the visitor's personal data secure and you will not misuse it.
From a website visitors' perspective, the most important point to get across is that if you collect their email address you will not send them unsolicited messages ("spam") or sell their email address to a third party. You should also make sure they know you will keep all the information they give you private, protected and secure.
Do I need a website Privacy Policy?
Yes. Australian legislation now requires all Australian website owners to post a Privacy Policy if you collect visitor or customer information, such as an email address, physical address, credit card details, etc.
In addition, since Privacy Policies are now becoming very visible parts of websites, you have an opportunity to differentiate your website from the competition. If your Privacy Policy is professional, easy-to-understand and customer friendly you will stand out from the crowd and enhance your online business brand.
Online leaders such as Amazon, eBay, YouTube and Google are leading the way – don't get left behind with a "daggy" looking website Privacy Policy.
When do you need a Privacy Policy?
If your site is an ecommerce website selling goods or services you definitely require a Privacy Policy. Even if you aren't selling anything, Australian law requires you to have a Privacy Policy on your site if you collect any visitor or customer information, even if it's just an email address. These rules also apply if it isn't clear to visitors that you are collecting the information, for example, if you use browser cookies for website analytics.
Australian legislation says your Privacy Policy must tell customers and any visitors to your website:
What personal information you collect
How you intend to use this information, and
How you will store this information and keep it secure.
The law also says you must only collect information that is necessary to conduct your business.
How does a Privacy Policy protect me in practice?
Though Privacy Policies (or rather the lack of them) haven't yet resulted in many court cases, the Australian Privacy Commissioner regularly receives complaints. The businesses that are the subject of the complaints may have to make an apology, change the way they do business or even pay financial compensation.
Remember that simply posting even a well drafted Privacy Policy on your website is not enough: you need to stand by it and respect your customers' privacy and personal information. The potential damage to your business from "spamming" your customers, for example, can be huge and irreversible. In addition, it can ruin your online reputation which is difficult to repair.
The Legal123 website Privacy Policy is designed for normal or standard websites where you don't pass on customer details to anyone else. If you do have a legitimate reason to do this, for example when running a dating website, you must tell your customers how the data will be treated and have them actively agree and accept this use of their personal data.
As with all laws, the legislation on Privacy Policies will change. When there is a major change in the legislation, we update the standard Legal123 Privacy Policy, contact existing customers and provide the latest version at no cost or a discount. Click here for the Legal123 Privacy Policy Template.
Will the Legal123 Privacy Policy work for a ".com" website?
Yes. The Legal123 website Privacy Policy template works for both ".com.au" and ".com" websites. Australia's privacy regulations are some of the most stringent in the world and so if you meet them you will satisfy other jurisdictions too.
The Legal123 Privacy Policy complies with other English-speaking countries such as New Zealand, UK, USA, Canada, Hong Kong and Singapore.
Website Disclaimer
A Website Disclaimer is a brief legal notice that states the general terms that a visitor to your website must agree to in order to browse your website. The Disclaimer explains the limitations of your liability as a website owner for the use of your website and the information it contains. It also helps protect you against unintentional damage caused to visitors.
A Website Disclaimer attempts to limit general types of liabilities such as:
Content accuracy
Defamation
Copyright infringement
Virus transmission, etc.
When do you need a Website Disclaimer?
Simply put, you should have a Website Disclaimer as soon as you launch your website. The very nature of the Internet means that you never know who's going to visit your site, or whether they'll try to come up with a reason to sue you. You are exposed to litigation from the moment you start your online business – so put a stop to it with a strong Website Disclaimer.
Why would I need a Website Disclaimer?
Every website should have a Website Disclaimer. Let's face it, we live in an age of increasing litigation and so it's advisable for website owners to have a Disclaimer posted on their website and accessible from every page of the website.
The main purpose of a Website Disclaimer is to limit (or at least attempt to limit) the liabilities that a website owner may suffer arising from visitors to, and users of, the website. A Website Disclaimer attempts to limit general types of liabilities such as:
Content accuracy
Defamation
Copyright infringement
Virus transmission, etc.
A Website Disclaimer cannot prevent claims, nor will it fully protect you from actual litigation – but it will help to protect you. Obviously if you have, for example, actual defamatory statements on your website or have copied other people's work then you will still be liable for your actions and no Website Disclaimer will protect you or negate your liability.
How does a Website Disclaimer work in practice?
Having a Website Disclaimer cannot guarantee that you will never be sued, or that you will win if you are sued. The Disclaimer does not override your legal responsibilities and doesn't protect you against cases where you have caused harm or damage through intentional or reckless actions. For example, if you have actual defamatory statements, or if you have copied other people's work, then you will still be liable for your actions and no Website Disclaimer will protect you and negate your liability.
A Website Disclaimer does, however, allow you to limit your liability to only that which is legally required. Having a clear Disclaimer means you can prove to a court that your website visitor knew what risks they were taking on by using the site. It can also deter visitors from making claims against you, particularly claims that are frivolous or have no legal validity.
A Website Disclaimer works best alongside a Terms & Conditions statement, rather than instead of it. Generally a Terms & Conditions statement is more detailed and is closer to a contract between you and the visitor. Some information may be repeated across the two documents. However, when it comes to liability issues, having a clear Website Disclaimer increases your legal safety and makes clear the limited liability applies to all website visitors, even if they aren't buying anything from you.
Start protecting yourself now with the Legal123 Website Disclaimer Template.
Website Terms & Conditions
Website Terms & Conditions are a detailed legal notice setting out the rules that site visitors and customers must agree to in order to use your site and services. It protects you and limits your liability for customers that may claim to have suffered loss from your content or from using your products or services.
Some of the most common points covered in a Terms & Conditions notice are:
Rights and responsibilities of the customer
Rights and responsibilities of the business running the website
The way the website complies with any legal requirements, and
Limits on the business's liabilities.
When do you need Website Terms & Conditions?
As a simple rule, you need Terms & Conditions on your site if you:
Sell goods or services, and/or
Offer professional advice
The only time you should even consider doing without Terms & Conditions is when you are not doing business through the site, though even then a Privacy Policy and a Website Disclaimer are still a must.
Australian law requires all companies and businesses that provide goods and services to warrant their goods and services to their customers. This means they must make sure the goods or services are as described and work properly – if not the business must offer a refund. The details of how you comply with the law should be in the Terms & Conditions.
Why do I need to have Website Terms & Conditions?
Some elements of your Terms & Conditions, such as your Privacy Policy, must be displayed on your site by law. The rest of the Terms & Conditions are there to avoid doubt and confusion, in the same way a business contract works. Website Terms & Conditions have the following objectives:
Inform visitors on the use and limitations of the website: Informing potential customers about your terms of service and business practices.
Provide protection and minimize risk: From users of your website copying and selling material that you have produced and provided on your website.
Meet Australian regulatory requirements: Consumer legislation protection, visitor and customer data collection, etc.
Help avoid customer complaints: Explicitly stating terms of your services and business helps avoid misunderstandings and potential customer complaints.
Limit liability: For claims for damages from purchasers of your products or services or subscribers to your website.
Having Terms & Conditions does not guarantee you will never face legal action; nor do they override the law. The main aim of Terms & Conditions is to avoid legal uncertainty that can only be dealt with through expensive legal action. In addition, you and your business look more professional with clear Terms & conditions.
How are Website Terms & Conditions different from a Disclaimer or Privacy Policy?
A Website Disclaimer is generally less detailed and offers less protection than Website Terms & Conditions.
The two expressions (Disclaimer and Terms & Conditions) are often confused or used interchangeably. However, an online standard is emerging with the term Website Disclaimer used for non-commercial websites (i.e. providing information only, such as a company brochure-type website) and the term Website Terms & Conditions used for commercial websites (i.e. providing a paid-for product, service or subscription).
A Website Privacy Policy is different from Website Terms & Conditions. A Privacy Policy deals with the collection and confidentiality of visitor and customer information on your website, such as email addresses and browsing activity. Some websites have chosen to include details of their Privacy Policy in their Website Terms & Conditions. Your website should have both – for clarity, we suggest a separate Privacy Policy from Website Terms & Conditions.
How do Website Terms & Conditions work in practice?
It is important that your Website Terms & Conditions are clearly visible. At the very least, they should be accessible from every page on your website. For added protection you can insist visitors tick a box to say they have read and accept the Terms & Conditions before making a purchase, or even before accessing the site.
You should note that if your business offers online services, such as those with regular subscription payments, you may need more complex Terms & Conditions than those for a business where customers make one-off purchases.
Remember that people aged under 18 are not legally considered adults and therefore cannot be held to a binding contract. This means they can be released from the obligations under them, such as agreeing to purchase goods or paying for them. You can attempt to limit this problem by refusing to do business with under-18s, though this can be difficult to enforce.
While you may be protected in Australia, there is always the potential that you may still be sued in another country. You can and should include a clause in your Terms & Conditions to say that such cases should be heard in Australia – though this clause won't always be valid for every country. You may still be required to defend a claim in another country depending on what was sold and where. Unfortunately the risk of having to defend yourself in another country's court is an unavoidable part of doing business online with people from other countries.
As with all laws, the legislation on doing business online can change. If and when there is a major change in the legislation, we update the Legal123 Terms & Conditions notices, contact existing customers and provide the latest version at no cost or a discount.
Protecting Your Intellectual Property (IP)
You have done all the hard work in setting up your website – now you need to protect it. You need to consider protecting your ideas, concepts, logo and business as much as you can. Including, registering your trademark and any patent rights you may have.
IPaustralia is a good online resource for learning about the difference between a trademark and a patent, as well as getting other useful IP information. You can also use the website to lodge applications to protect your online business.
Remember to make sure you have title and ownership of your IP (logo, website, business idea, etc.) before you lodge an application. If you hired a developer or designer, make sure you have written evidence that you own the IP rights to the work they did. Make sure also that you have written proof that the developer or designer indemnifies you against any infringement they may have committed while doing the work.
Doing Business Online
Last topic on How to Set Up an Online Business – actually doing business online. If your site sells goods or services, you need to consider how to take payments, payment security, refund policies and guarantees. Remember that people are wary of online websites, so you need to offer a strong and clear return policy. You need to decide who pays for postage, who is responsible for loss or damage in the post, and how long you are prepared to give people before they return an item.
Whatever you decide, it must be clear and unambiguous. For best effect you should display your policies at the point your customer places an order, so they cannot say they were not warned and were not aware. Of course, whatever your chosen policy you must stick to it, with as little delay as possible.
Online credibility is all important – you need to build the confidence of your audience before they will consider purchasing your product. Try to set up an easy feedback method for your customers – good feedback can always be added to your website in the form of testimonials. They add credibility to your site and give customers some confidence in your product or service.
Remember that posting incorrect, inaccurate or false testimonials is illegal. Ask your customers before making their feedback public on your site. In particular, check if they are happy for their name or other personal details to be published.
What about possible lawsuits?
You can only ever limit the chances of you being sued, rather than guarantee it won't happen. The best ways to limit lawsuits and increase your chances of successfully defending yourself against any lawsuits that do happen are to:
Use clear legal documents on your site, so customers know their rights and responsibilities.
Make sure you live up to your side of the deal by making sure your products and services are clearly described, accurate and that you deliver what you say you are selling.
If this is the case and you provide a great product or service, your business will be a success online. And the best of luck with your new online business.
We hope you found this guide to Setting Up an Online Business in Australia helpful.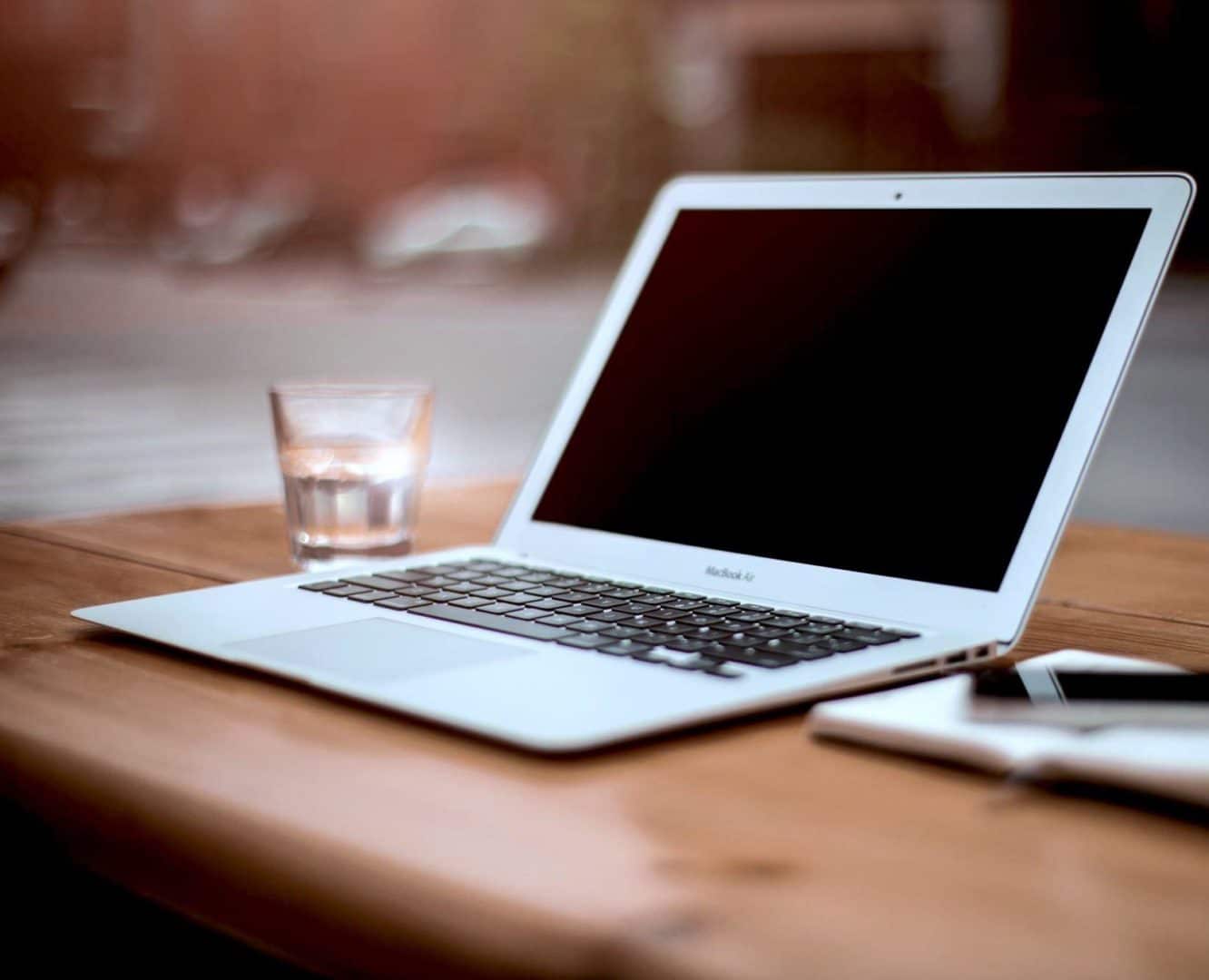 Website Legal Package
Protect your online business in less than 5 minutes with Legal123's Website Legal Package! Get a customised Privacy Policy, Website Disclaimer and Terms & Conditions tailored to your business. Free updates when the legislation changes. Approved by major Australian banks and credit card processors. Secure your online business today!