Highly recommend Legal123 for an easy, stress free way to create business disclaimers. Terry Vale
Use a Disclaimer template to protect you and your business from legal action
If your business involves high-risk products or services then you need to limit your liability from possible legal claims. A Disclaimer is a statement that warns your customers there is risk or uncertainty involved with purchasing your product or following recommendations in your content.
Add a Disclaimer to all your digital content – such as videos, presentations, webinars, e-books, online courses, blog posts, recipes, product descriptions, etc.
Specific Disclaimers for your business to add to your Terms & Conditions
We have Disclaimer templates for different and specific types of content, courses, programs, products and services. Just select your specific Disclaimer when purchasing below. You can choose from blog content, cosmetics, financial, fitness, health, medical, recipes, supplements and toys. We also have a general website Disclaimer template for non-high-risk circumstances.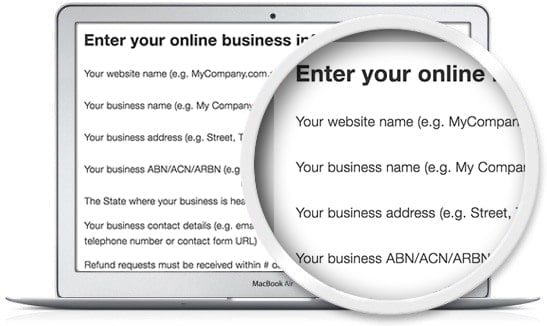 Quick and easy text file download
The Disclaimer template comes as a simple text file with instructions. Just insert your company name, sole trader name and/or business name where asked for. Then add the Disclaimer (and Copyright Notice) text to your digital content or physical product descriptions – and make sure they're clearly visible. You can literally be finished in less than 5 minutes!
Easy 1-minute instructions plus telephone support
There are short instructions in case you need them but the templates are so easy you probably won't need them. And you can always call us if you have any questions.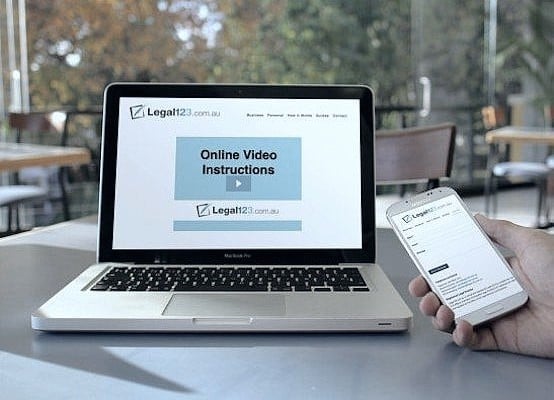 Is the Disclaimer template right for me?
I already have a Website Disclaimer …
Your Website Disclaimer is usually a generic statement limiting your liability from visitors to your website. To cover your specific goods and services, you should have a more specific Disclaimer if you offer 'higher risk' products or services to protect you from claims.
I offer fitness/exercise programs on my website …
As your clients are 'doing the programs themselves', you cannot control how they follow the exercises and may injure themselves if they do not do them correctly. You need a specific exercise/fitness content Disclaimer that limits your liability from participants who follow your programs and injure themselves.
I sell children's toys and products …
Children's products are highly regulated and also carry a higher risk of claims for any injury, damage, illness, etc. You need to ensure you mitigate any such risks for claims by having a Disclaimer that covers use, restrictions and manufacturer instructions.
I just need a 'normal' Website Disclaimer …
If you don't sell any high-risk products or services and just need a 'normal' Website Disclaimer then our General Website Disclaimer (listed below) is perfect for you. It is the same Disclaimer that is included in our popular Website Legal Package.
I have financial articles on my website or blog …
Then you'll definitely need a specific financial content Disclaimer that limits your liability from customers or website visitors reading your articles and relying on the information as 'advice'. If they suffer loss as a result, they may try to sue you, so it is important to protect yourself from this possibility.
General Health Disclaimer vs Medical Disclaimer …
Our General Health Disclaimer covers health information and recommendations that you may publish on your website, blog or courses. Our Medical Disclaimer is stronger and covers medical content and products, including not taking into account your individual circumstances and does not take the place of advice from a qualified medical professional.
The Disclaimer template includes
Disclaimer Wording – To protect you from customers or website visitors trying to sue you for losses or injury they may have sustained after purchasing your product or following your recommendations.
Copyright Notice Wording – To protect your copyrighted information and content from being copied or stolen. Please note: This is not included for physical products or services.
Choose from one of our special Disclaimers for:

Financial Content
Food & Recipe Content
General Health Content
Medical Content
Exercise & Fitness Content
Physical Therapy & Rehabilitation Content
Diet & Sports Supplement Products
Skin Care & Beauty Products
Toys & Children's Products
Blog Content
General Website Disclaimer

We offer a full money back guarantee if our templates are not suitable for your circumstances or a technical difficulty prevents you from using them. If you have questions about buying online, check out How it Works and FAQs.
Disclaimer Templates
What our clients say …
Thank goodness I chose Legal123
I needed insight and advice to help navigate through what to me were unchartered waters starting my first online business. And Vanessa delivered on both counts. But she also made me feel that it was as important to her as it was to me that we sorted out the best way forward and managed the embryonic relationships sensitively. Thank goodness I chose Legal123.

Kellie Edwards
mindfulness4mothers.com
Absolutely fantastic
I purchased the Website Legal Package and paid a little bit more to have it customised to suit my unique needs. Legal123 were absolutely fantastic - very responsive and very helpful. I feel I got great value for money. My new web business now has all the Ts & Cs in place for just hundreds rather than thousands of dollars. I'll definitely turn to you the next time we require a legal template. Thank you!

Dave O'Reardon
MD, Silversix
Couldn't recommend more highly
After numerous conversations with some of Australia's leading Legal firms, I stumbled across Legal123. During the first few minutes of our conversation it was clear to me that Vanessa's knowledge around Website legalities was superior. Engaging Legal123 so early in the piece enabled our team to make many critical changes to the point where Vanessa now plays a pivotal role in our success. I couldn't recommend Legal123 more highly.

Troy Elliott
ezicomm.com.au
Outstanding
Outstanding. Love the speed and efficiency of getting the forms I needed!

Oscar de Vries
Founder, OscarRazor.com.au
Saved us thousands
Customer service is EXCEPTIONAL - great product to boot - saved us thousands.

Troy St Clare
PR Australian Properties
Customer service is fantastic
Such a great model for obtaining business legal docs - if you know what you need, you can save serious money - customer service is fantastic as well.

Brendan
Founder, Chevalier Services
Epic. Awesome. Sensational.
Ease of use - Epic. Quality of products - Awesome. Support - Sensational. Will use them again - Are you kidding? Of course. Will recommend to friends - Already did!

Adrian De La Cruz
Tixxy Pty Ltd
You definitely made my day
Absolutely impressed with both the legal document package I purchased today and the subsequent customer service I received from Legal123 when I had an issue with the order. Great customer service and thanks heaps. You definitely made my day today.

So easy and simple, I'd recommend to anyone
I found the templates so easy and simple. Rather than spend hours on sites trying to determine what I needed, I simply purchased and uploaded and my site was finally ready to be launched. I would recommend this process to anyone.

Yvonne
Women's Fitness Adventures
More Testimonials