Highly recommend Legal123 for an easier and stress free way to create business disclaimers. Terry Vale
To protect you and your business from possible legal action
If your business involves high risk products or services then you need to limit your liability from possible legal claims. A Disclaimer is a statement that warns your customers there is risk or uncertainty involved with purchasing your product or following recommendations in your content.
Add a Disclaimer to all your digital content – such as videos, presentations, webinars, e-books, online courses, blog posts, recipes, product descriptions, etc.
Specific Disclaimers for your type of business to add to your website Terms & Conditions
We have Disclaimer templates for different and specific types of content, courses, programs, products and services. Just select your specific Disclaimer when purchasing below. You can choose from: cosmetics, financial, fitness, health, medical, recipes, supplements, toys and COVID-19 affected services.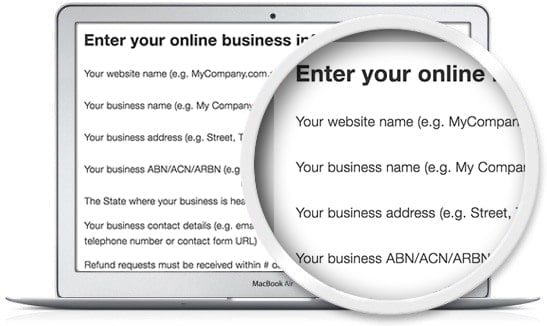 Quick and easy text file download
The Disclaimer template comes as a simple text file with instructions. Just insert your company name, sole trader name and/or business name where asked for. Then add the Disclaimer (and Copyright Notice) text to your digital content or physical product descriptions – and make sure they're clearly visible. You can literally be finished in less than 5 minutes!
Easy 1-minute instructions and telephone support
There are short instructions in case you need them but the templates are so easy you probably won't need them. And you can always call us if you have any questions.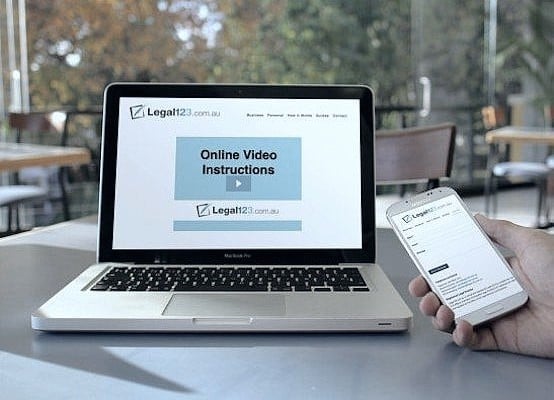 Is the disclaimer template right for me?
I already have a Website Disclaimer …
Your Website Disclaimer is usually a generic statement limiting your liability from visitors to your website. To cover your specific goods and services, you should have a more specific Disclaimer if you offer 'higher risk' products or services to protect you and your business from claims.
I offer fitness/exercise programs on my website …
As your clients are 'doing the programs themselves', you cannot control how they follow the exercises and may injure themselves if they do not do them correctly. You need a specific exercise/fitness content Disclaimer that limits your liability from participants who follow your programs and injure themselves.
I sell children's toys and products …
Children's products are highly regulated and also carry a higher risk of claims for any injury, damage, illness, etc. You need to ensure you mitigate any such risks for claims by having a Disclaimer that covers use, restrictions and manufacturer instructions.
I have financial articles on my website or blog …
Then you'll definitely need a specific financial content Disclaimer that limits your liability from customers or website visitors reading your articles and relying on the information as 'advice'. If they suffer loss as a result, they may try to sue you, so it is important to protect yourself from this possibility.
I sell health/medical products, courses or have a blog …
Then you'll definitely need a specific medical content Disclaimer that limits your liability from customers who purchase your courses, online content or website visitors following your health information on your website and claiming it was medical or health 'advice'.
I'm worried about COVID-19 risks …
Unfortunately these days, if you provide any services one-on-one or where people are in close proximity or in a group, it is prudent to protect yourself with an appropriate COVID-19 safety Disclaimer.
The template includes
Disclaimer Wording – To protect you from customers or website visitors trying to sue you for losses or injury they may have sustained after purchasing your product or following your recommendations.
Copyright Notice Wording – To protect your copyrighted information and content from being copied or stolen. Please note: This is not included for physical products or services.
Choose from one of our special Disclaimers for:

Financial Content
Food & Recipe Content
General Health Content
Medical Content
Exercise & Fitness Content
Physical Therapy & Rehabilitation Content
Diet & Sports Supplement Products
Skin Care & Beauty Products
Toys & Children's Products
COVID-19 Affected Services

We offer a full money back guarantee if our templates are not suitable for your circumstances or a technical difficulty prevents you from using them. If you have questions about buying online, check out the FAQs.
Disclaimer Templates
What our customers are saying …
More Testimonials