So easy to understand and straightforward. You should receive a Gold Medal for making this kind of product able to be purchased online and easily personalised. Erica Finlay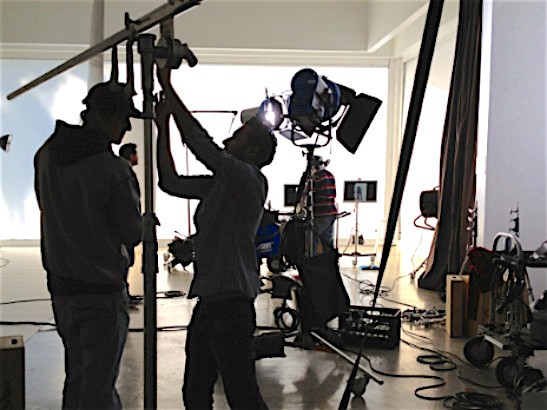 Everything you need for your photography business
Photographers need these 4 legal agreements and notices to run a professional operation and protect their work:
Photography Contract – To agree the details of a photo shoot, including payment terms, cancellation policy, etc.
Photo Licensing Agreement – To confirm how your client may use the photographs they purchase.
Model Release Form – To ensure you own the images and have permission to use them commercially.
Website Legals – Privacy Policy, Disclaimer and Terms & Conditions specifically for a photography website.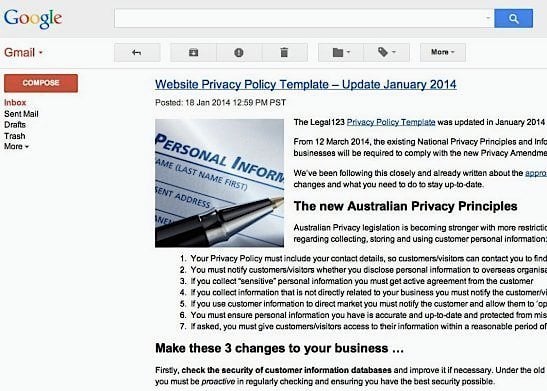 Free updates so you don't worry about legislation changes
Australian Consumer and Privacy law is constantly changing, particularly with regard to the Internet and online businesses. We're Australian lawyers and we make it our business to keep on top of these changes. We don't overwhelm you with emails, but when the law changes and any of the templates are updated we let you know, so you never have to worry.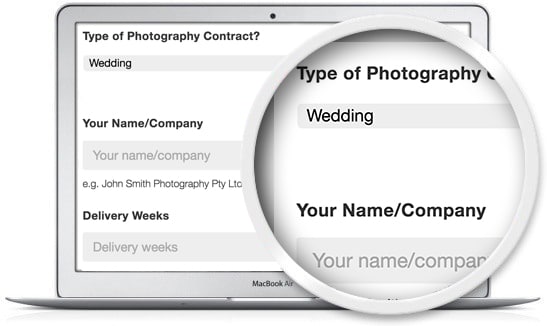 Quick and easy online forms
Just input some basic information into each online form and your customised legal agreements and notices are automatically generated.
The Photography Contract and Model Release Form are in printable, PDF format. The Photo Licensing Agreement and Website Legals are in text format that you just copy and paste into your website.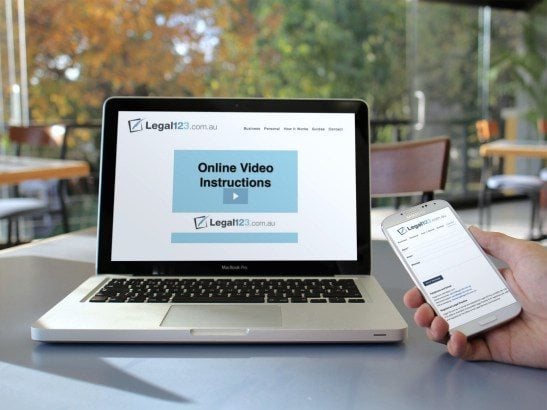 Online video instructions and telephone support
Online video instructions are included with each form. We step you through filling out each online form and explain important clauses as we go. But the forms are not complicated and the instruction videos are short.
And you can always call us if you have any questions.
Is the photography legal package right for me?
I specialise in wedding/baby/portrait photography …
The Photography Contract includes options for weddings, babies/infants and portraits. By selecting one of these options, additional clauses specific to photographing weddings/babies/portraits are added to the Contract.
I sell images/prints through my website …
Then you need to make the terms of your License clear on your website and at time of sale. Your customers can agree to your License by ticking a checkbox when they checkout online.
I specialise in photographing models/teens/children …
Always use a Model Release Form. And with teens and children always use a Child Model Release Form. This ensures you own the images outright and that you have the permission of the child's parents/guardians.
I want my logo on the agreements …
No problem. We have left space at the top of each PDF for a logo. Just use Adobe Reader DC (the latest version of Adobe Reader) to attach your logo and personalise your agreements.
The package includes
Photography Contract – To agree the details of a photography shoot, including date, time, location, payment terms, cancellation policy, etc. Includes options for photographing weddings, babies/infants and portraits.
Photo Licensing Agreement – To confirm how your client may use your photographs. Including: commercial/personal use, worldwide/Australia only, with/without attribution, etc.
Adult Model Release Form – To ensure you own the images outright and can use them commercially without paying royalties. Also called a Photo Consent Form.
Child Model Release Form – To ensure you have the permission of the child's parents/guardians to use the images commercially. Also called a Parental Consent Form.
Photography Website Legals:

Website Privacy Policy – To explain how you use, store and update customer and visitor personal information.
Website Disclaimer – To protect your copyrighted images and information and deter website visitors from suing you.
Website Terms & Conditions – To limit your liability and state the terms under which you do business. The latest Australian Consumer Law now requires you to post these.

Updates – Customers are notified when there is a major change to the legislation and our templates are updated.
"Printable" – Photography Contract and Model Release Form are in printable, PDF format. Photo Licensing Agreement is in text format that can be copy/pasted.

We offer a full money back guarantee if our templates are not suitable for your circumstances or a technical difficulty prevents you from using them. If you have questions about buying online, check out the FAQs.
Photography Legal Package
What our customers are saying …