After being ripped off by a website designer, I used the Letter of Demand to get my money back. Easy, worked and got my money back in a day! David, BoatStripes.com.au
Don't let people get away with not paying you!
Letters of Demand are quick and easy to do-it-yourself – and due to their formal nature they get results, without having to lodge a claim in Court.
Remember, debt collection agencies are expensive and they won't chase small debts. And lawyers are very expensive and might be the wrong way to handle a customer.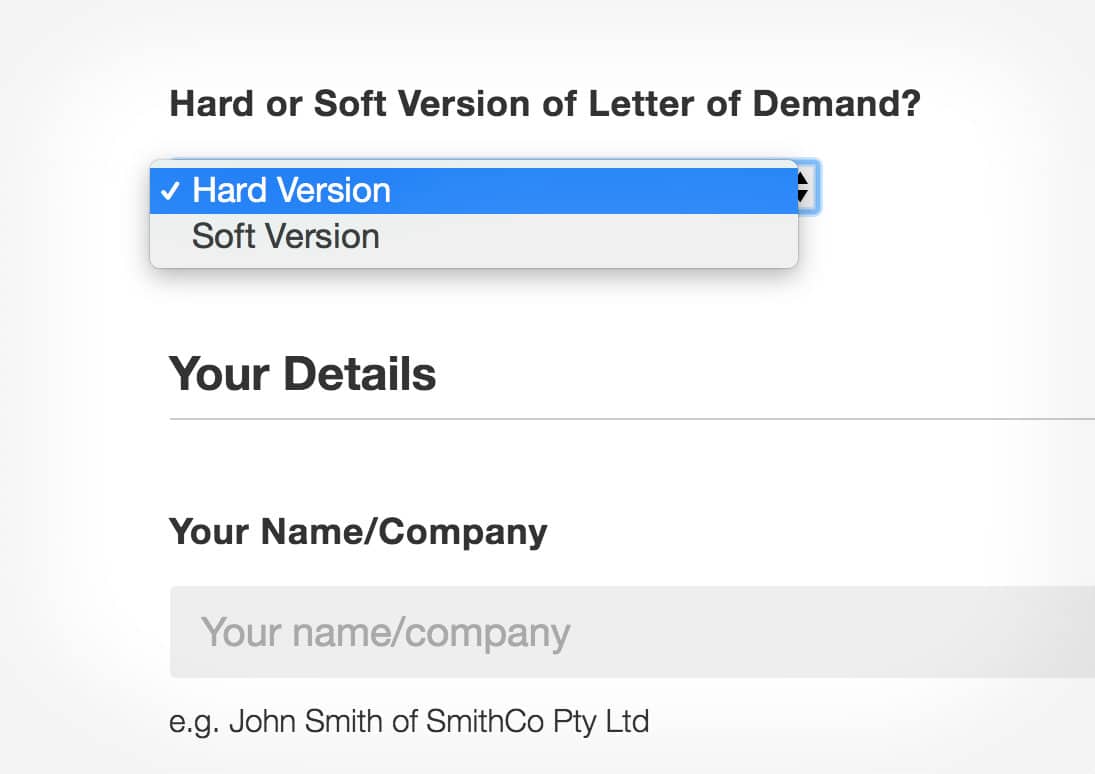 'Hard' and 'Soft' versions of the template
The first template is a 'Hard' version of the Letter of Demand. Use this version if you want to enforce your payment and make a Final Demand to be paid within a specified number of days. No negotiation.
The second template is a 'Soft' version of the Letter of Demand. Use this version if you believe there is still an opportunity to negotiate your payment and you want to maintain a good relationship with the debtor.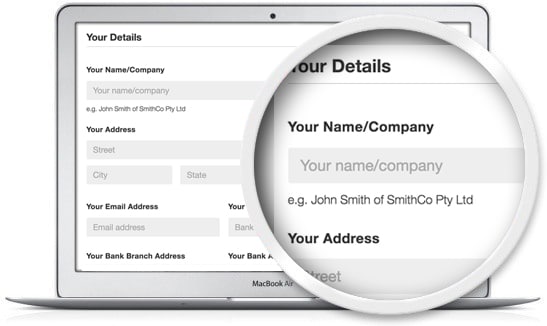 Quick and easy online form
Just input some basic information into the template – your name and address, the name and address of the debtor, the amount owed and how you want to be paid – then click 'generate' and your Letter of Demand is automatically downloaded, in PDF format.
You can be done in less than 10 minutes!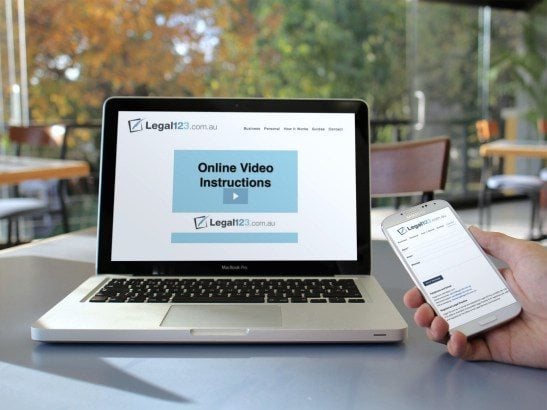 Online video instructions and telephone support
There's a short online video with instructions on how to complete the online form. Plus there's a video covering 5 FAQs about getting paid and the next steps if your debtor refuses to pay you.
And you can always call us if you have any questions.
Is the Letter of Demand template right for me?
My invoices are being ignored …
Then you need a Letter of Demand. It is a formal request to get an outstanding debt paid, with the threat of taking court action if you are not paid.
I don't want to cause a scene …
We totally understand. That's why there are 2 versions of the Letter of Demand template – a 'hard' and a 'soft' version. When you want to tread carefully and preserve your customer relationship, use the 'soft' version.
I've probably left it too long …
The Statute of Limitations on collecting a debt is
6 years
from the date the debt is incurred. So you have up to 6 years to chase up a debt with a Letter of Demand – but please, don't leave it that long!
I've lost my documentation …
Then you need to provide as much proof as possible to substantiate your claim – copies of emails, affidavits from third party witnesses, etc.
The template includes
'Hard' version – When you are tired of requesting payment and want to make a Final Demand for payment. At this stage you are prepared to lodge your Statement of Claim in court and provide evidence of the debt.
'Soft' version – When you want to maintain a cordial relationship with the debtor and negotiate the payment owed. Allows you to offer a payment option (full amount, lesser amount, monthly instalment, etc.)
Small Claims Court – Step-by-step instructions on what to do if your debtor refuses to pay you and how to lodge a Statement of Claim form with your local Small Claims Court.
Extra online video – Covering 5 FAQs about Letters of Demand and useful suggestions to increase your chances of getting paid.

We offer a full money back guarantee if our templates are not suitable for your circumstances or a technical difficulty prevents you from using them. If you have questions about buying online, check out the FAQs.
Letter of Demand Template
What our customers are saying …