Found it easy to use. Task completed, thanks. Louis Sullivan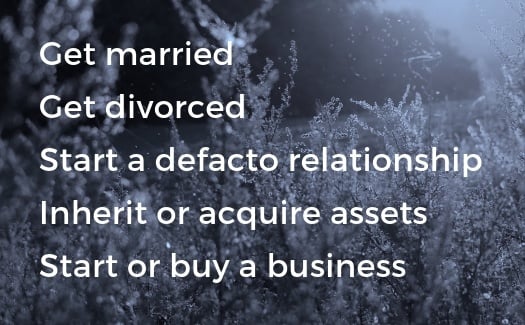 Write or amend your Will when your circumstances change
Everyone needs to have a Will – and when there's a major change in your life, it's a good time to update your Will and make sure it's current. Remember, a Will helps prevent arguments about your assets and how they are to be divided after you pass away. And costly legal and Executor fees can be avoided by having a Will.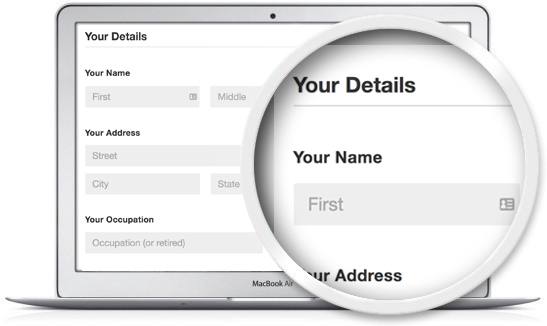 Quick and easy online Will kit in Australia
You can literally be done in 20 minutes, just:
Insert your name, address and occupation
Nominate someone to carry out your wishes (called your "Executor")
Specify who you want to inherit your assets (called your "Beneficiaries")
List any special gifts (e.g. charities, close friends, etc.)
Add any special funeral arrangements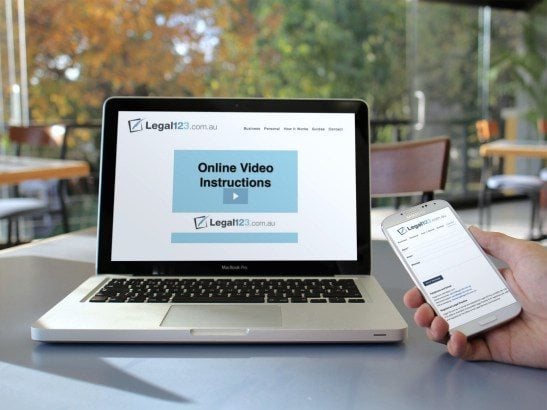 Online video instructions and telephone support
There's a short online video with instructions on how to complete the online will form. We step you through the form and explain any legal terms used (like "Executor" and "Beneficiary"). Then we explain how to sign your Will and where to store it.
And you can always call us if you have any questions.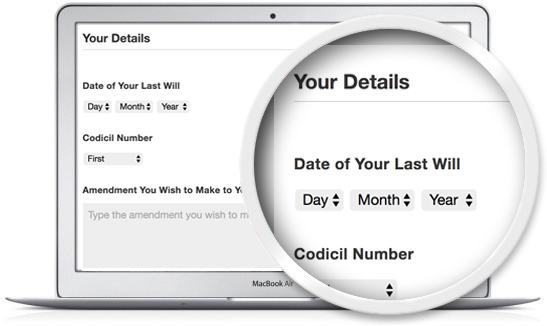 Includes a Codicil form to make small changes to your Will
A simple, 1-page Codicil form is included in the Australian Will Kit. Use this to make minor changes to your Will. For example to:
Change your Executor
Add a Beneficiary
Add a gift, etc.
Is the Will Kit right for me?
My wife and I both need Wills …
Easy. Just use the online form to make your Will. Then refresh the online form and use it again with your wife's details. These are called "mirror" Wills – where you leave your combined assets to your wife in the event you die first; and your wife leaves your combined assets to you in the event she dies first.
I'm getting separated (or divorced) …
Your Will is not automatically revoked by divorce. However, new legislation now means that any references to your former spouse in your Will are automatically revoked. So if you divorce, you will need to amend or write a new Will.
I have a "complex" situation …
Our Will Kit is designed for Australia in straightforward situations. For more complex situations – you own property overseas; you are part owner of a business; you are a beneficiary of a family trust; you have a "mixed" family with children from former relationships; you have disabled children – we recommend you consult a specialist lawyer.
I'm getting married (or re-married) …
In most Australian States, your Will is automatically revoked by marriage. So if you marry, it is more than likely you will need to amend or write a new Will.
The DIY Will Kit for Australia includes
Will form – Easy-to-use online Will forms to generate your Will in PDF format. Just fill in your details and list your executors, beneficiaries and gifts. Then ensure you follow our guide for signing and witnessing your Will.
Codicil form – Simple, online form to generate a 1-page Codicil in PDF format. Use this for making minor changes to your Will after it has been signed and witnessed.
Online video instructions – To walk you through, step-by-step, how to complete the online form. It explains each section of your Will, terms used and helps you understand how to fill it in. These instructions also come in written format.
Instructions on what to do next – How to sign your Will, how to have it witnessed correctly, where to store it, what to do next with it, etc.

We offer a full money back guarantee if our templates are not suitable for your circumstances or a technical difficulty prevents you from using them. If you have questions about buying online, check out the FAQs.
Australian Will Kit
What our customers are saying …