Blown away by the professionalism, service and attention to detail from Legal123. Tara, Let Us Feed You Organics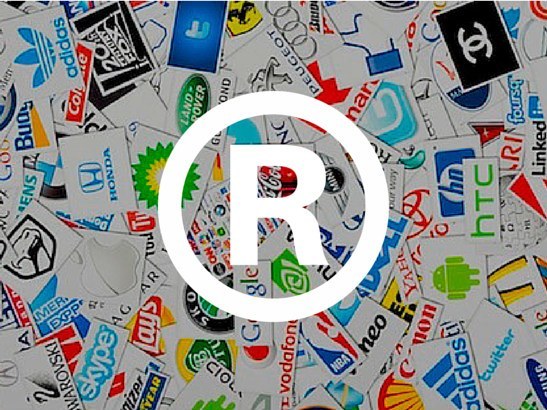 Protect your business name or app with our Trademark Registration Service
Registering a 'Pty Ltd' company or business name with ASIC does not stop other people from using it. You need to register your business name, brand or logo as a Trademark with IP Australia to make sure it belongs to you and can't be used by anyone else.
Note: Use the ™ symbol when you plan to Trademark your brand. Use the ® symbol when your Trademark is registered.
Our Trademarking experience makes it easy for you
Registering a Trademark with IP Australia is not straightforward. If you're trying to do it yourself, you may make mistakes and it is time-consuming. Here at Legal123, we have years of experience in registering Trademarks. So save yourself the trouble and let us take care of this for you – use our Trademark Registration Service.
Your protection starts as soon as your application is lodged
In total, the whole Trademarking process can take 6+ months. However, the initial searches will give you a good idea of your Trademark application success – and your business name protection starts as soon as your application is lodged and acknowledged by IP Australia. The approximate timings for getting through the trademark registration service are shown here.
And don't forget there are government fees too
The Legal123 fee is for carrying out your Trademark searches, advising on Trademark Classes, filing your Trademark application and following up with IP Australia. In addition to our fees, the new IP Australia charge is:
$250 application fee per Class (effective 1 October 2020, no GST charged on this)
Note: Goods and services are divided into 45 Classes (e.g. clothing & footwear or training & education). Generally, most Trademark applications are for 1-2 Classes.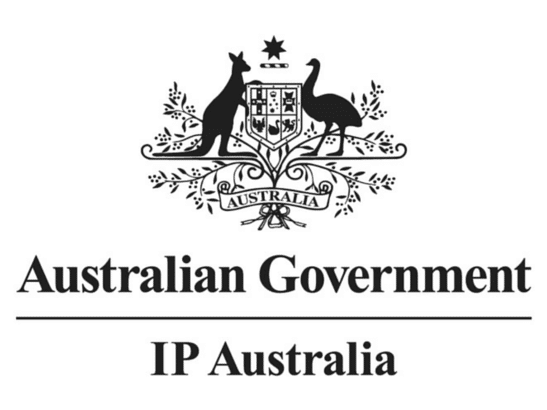 Is the Trademark Registration Service right for me?
I already have a 'Pty Ltd' company …
That is not enough to protect your business name, logo or tagline. Someone can Trademark your business name and prevent you from using it to sell similar goods and services. So register your Trademark and use our Trademark Registration Service!
I want to sell my business …
This is one of the best reasons to Trademark your business name and logo. An acquirer will look to see that your business is fully protected and a Trademark is a valuable business asset.
I'm thinking of licensing or franchising …
Then Trademarking your brand is essential! This is the best way to gain the right to license the use of your business name, brand, logo and tagline to another person or business.
I want to Trademark my brand overseas …
If you're doing business in Australia, you must register your Trademark here first. After that, each country has their own individual registration fees, which vary widely. Contact us for more information.
Our Trademark Registration Service includes
Trademark Searches – We check the business name, plus variations, on the IP Australia, ASIC and website domain name databases.
Advice on Application – We suggest the Classes for registration of your business name, logo or tagline. We also advise you if we believe there may be any problems with your Trademark registration.
Lodge Trademark Application – We complete and lodge your Trademark application with IP Australia. Then we notify you as soon as your Trademark is formally registered.
Not Included in the Service:

Registration Guarantee – We cannot and do not guarantee any Trademark will be registered or registrable.
Amendments to Application – If IP Australia rejects your Trademark application, we will liaise with IP Australia and advise you of any changes required. However, if a response to IP Australia is required, this will incur additional fees.
Objections to Application – If during the Trademark application process, any formal objections are received from either IP Australia or other businesses, we will let you know. Please note, if any responses to IP Australia are required, this will incur additional fees.
Individual Class Fees – These are 'per Class' application fees levied by IP Australia.

We offer a full money back guarantee if our templates are not suitable for your circumstances or a technical difficulty prevents you from using them. If you have questions about buying online, check out How it Works and FAQs.
Trademark Registration Service
What our clients say …
Thank goodness I chose Legal123
I needed insight and advice to help navigate through what to me were unchartered waters starting my first online business. And Vanessa delivered on both counts. But she also made me feel that it was as important to her as it was to me that we sorted out the best way forward and managed the embryonic relationships sensitively. Thank goodness I chose Legal123.

Kellie Edwards
mindfulness4mothers.com
Absolutely fantastic
I purchased the Website Legal Package and paid a little bit more to have it customised to suit my unique needs. Legal123 were absolutely fantastic - very responsive and very helpful. I feel I got great value for money. My new web business now has all the Ts & Cs in place for just hundreds rather than thousands of dollars. I'll definitely turn to you the next time we require a legal template. Thank you!

Dave O'Reardon
MD, Silversix
Couldn't recommend more highly
After numerous conversations with some of Australia's leading Legal firms, I stumbled across Legal123. During the first few minutes of our conversation it was clear to me that Vanessa's knowledge around Website legalities was superior. Engaging Legal123 so early in the piece enabled our team to make many critical changes to the point where Vanessa now plays a pivotal role in our success. I couldn't recommend Legal123 more highly.

Troy Elliott
ezicomm.com.au
Outstanding
Outstanding. Love the speed and efficiency of getting the forms I needed!

Oscar de Vries
Founder, OscarRazor.com.au
Saved us thousands
Customer service is EXCEPTIONAL - great product to boot - saved us thousands.

Troy St Clare
PR Australian Properties
Customer service is fantastic
Such a great model for obtaining business legal docs - if you know what you need, you can save serious money - customer service is fantastic as well.

Brendan
Founder, Chevalier Services
Epic. Awesome. Sensational.
Ease of use - Epic. Quality of products - Awesome. Support - Sensational. Will use them again - Are you kidding? Of course. Will recommend to friends - Already did!

Adrian De La Cruz
Tixxy Pty Ltd
You definitely made my day
Absolutely impressed with both the legal document package I purchased today and the subsequent customer service I received from Legal123 when I had an issue with the order. Great customer service and thanks heaps. You definitely made my day today.

So easy and simple, I'd recommend to anyone
I found the templates so easy and simple. Rather than spend hours on sites trying to determine what I needed, I simply purchased and uploaded and my site was finally ready to be launched. I would recommend this process to anyone.

Yvonne
Women's Fitness Adventures
More Testimonials