Last updated: 9 November 2021
How to Start an App Business in Australia – This guide deals with the legal issues of getting an App developed and setting up a profitable App business.
Starting an App Business can be exciting – you're enthusiastic, you've got a vision for your App, you want to dive straight in, designing and coding. In this flurry of activity, the boring business and legal issues often get overlooked. But this is actually the best time to consider them and avoid problems like:
Not owning your own App source code
Having your App idea stolen by a potential investor
Being sued by one of your App users or customers
Having your App development costs blow out, or
Not having your App delivered by your developer
You don't want to make these mistakes, so let's get started on the Legal123 guide to setting up and structuring your Australian App business.
Legal issues covered in this guide
Click on any of the questions below to jump to that section of this legal guide.
If after reading this guide you still have a question, get in touch as we'd love to keep adding your questions to this comprehensive guide.
App Legal Notices
What legal notices do I need to post with my App?
You need a set of Terms of Use (also called Terms and Conditions) which outline the terms on which the customer is permitted to use your App.
You need a Disclaimer, which disclaims liability in the event that somebody suffers loss as a result of downloading your App and tries to sue you.
Australian law requires you to have a Privacy Policy stating what personal data is accessed by your App, how it's used and if it's stored.
You need an End User Licence Agreement (EULA) which states exactly how you are licensing your App to end users and purchasers.
These legal notices are all discussed in further detail below.
Do the Apple and Google App Store legals protect me?
No. The Apple and Google App Store legals protect Apple and Google, not you! You need your own legals.
Promoting your App in the Apple and Google App Stores is a given. But what do the App Store legals, that you agree to when registering, cover you for? Nothing. Apple and Google have their own Disclaimers to protect themselves from you and your customers. They do not protect you or your App business from being sued by your users or customers. Hence, you need your own legals.
Does my App need a Privacy Policy?
Some Apps are required to have a Privacy Policy under Australian law. It is recommended that you include an App Privacy Policy and it looks more professional to users and customers. Your Privacy Policy must state what personal data is accessed, how it's used and if it's stored.
Privacy has become an important focus of Australian regulators and the move to cover Apps has become necessary as Apps are accessing personal data (through App permissions) that users are often not aware of. Make sure that the permissions that your App needs to work are limited to those that are absolutely necessary and that your App developer has signed off on them in your App Developer Contract. If you don't have this to rely on, it will be difficult to show you have appropriate Privacy compliance in place.
The Legal123 App Privacy Policy meets both Google Play and Apple iTunes requirements.
Does my App need a Disclaimer?
Yes. You need an App Disclaimer to cover you if customers or App users try to sue you.
A Disclaimer states that you are not responsible for any issues associated with the download or use of your App. This includes corrupting data or programs when using your App and getting agreement with the permissions that are needed for your App to function.
Does my App need Terms of Use?
App Terms of Use state the terms under which your App is available to users and protects you and your business. Your App Terms of Use should include:
Fees for use of the App
Rules for subscribers and advertisers
Indemnity for the App's use
Limitation of liability (in the event somebody suffers loss from using your App)
Protection of your Copyright and intellectual property
Details of when you may cancel a customer's account, and
Governing Law and the location of courts in the event of any dispute.
In the Legal123 App Terms of Use there is an option for advertisers, subscribers and links to other sites. For example, if you have a restaurant listing App or classified advertising App then you want to be indemnified and do not want to be responsible for any complaints or issues with the advertiser website, services or information.
If your App is a paid App or enables e-commerce, then you need Terms that comply with current Australian Consumer law.
What is an End User License Agreement or EULA?
An End User License Agreement (EULA) states exactly how you are licensing your App to end users and purchasers.
Your users and customers don't own your software when they download or buy your App. You have to ensure you make it clear they cannot modify or use the App in any way that is not within your EULA terms.
Both the Apple and Google App Stores make you agree to a standard EULA. Recently the Apple App Store has allowed App marketers to upload their own EULA. We recommend Australian App marketers use their own EULA, as the standard Apple EULA uses Californian law and it's not clear how far you are protected under Australian law.
And in the event of any claim by a user anywhere in the world, you would be required to engage Californian lawyers and may have to travel to California to settle the legal dispute!
Where do I need to post the legal notices for my App?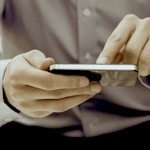 You need to post your App legals so they are visible before download. You need to think about how you would prove that the customer actually agreed to your App legals. If the legals are hidden on an out of the way page of your website, then the customer may find it easy to argue that they never saw the legals and therefore never agreed to them.
If the App legals pop up and the customer is forced to scroll through them and click a box which says "I agree" or something to that effect, then it will be much more difficult for the customer to argue that they never saw and never agreed to your terms.
If your App has anything to do with dating, finance or fitness then you need to be extra careful about potential user claims. Cover yourself by having users "actively agree" to your Disclaimer and Terms of Use. But if your App is something like a simple game, then you don't necessarily need "active agreement" by users. Just having the Terms easily available to users is likely enough.
In the Google App store – under your developer listing – you can link to your App Privacy Policy that should be posted on your App website. In the Apple App store – again under developer listing – you can link to your App Privacy Policy and your EULA.
Protecting Your Intellectual Property (IP)
How can I make sure I own the code for my App?
Have a legally binding contract with your App developer and ensure you own the code.
This is probably the most overlooked detail in starting up an App business.
It is critical that you own the source code for your App. Without it, your business is worthless – and you might become hostage to your App developer. We've seen this – with overseas App developers charging outrageous monthly code maintenance fees and threatening to keep the code and App distribution accounts if you don't pay.
In addition, if you do not own the code it will be difficult to get investor funding or claim any intellectual property rights. Worse, the App developer could use the code, sell it or develop a similar version for someone else and then you'll have no right to sell your App or register its intellectual property.
You need to have your developer give the open App source code to you, sign over ownership and assign the Copyright to you. You will need this to engage any other App developers to make updates, changes or enhancements. This requirement should be included in the App Developer Contract you have with them.
How do I stop someone from stealing my App idea?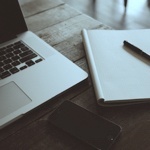 Before you start working on your App, you will probably need to have discussions with a variety of other people – partners, investors, App developers, marketers, etc. If you are not careful, any of these people could take your App idea and create their own product. You, therefore, need to take steps to protect your idea.
So before you start any discussions with these people, you should have them sign a Confidentiality Agreement. The Agreement will confirm that the idea is yours and will prevent the other person from using the idea for their own purposes or disclosing it to anybody else.
A Confidentiality Agreement doesn't need to become a stumbling block. Use a short agreement – email or 1-pager – for preliminary discussions. Then as discussions progress, particularly with App developers who need to understand the technical details of your App, ask them to sign a more detailed and comprehensive agreement.
How do I Copyright my App?
Copyright protects the source code, artwork, design, text and other content of your App. Copyright is automatic and registration is not required. You might add a Copyright symbol to your App, but it's not necessary.
The problem with Copyright and App code is that it doesn't offer much protection. For example, source code can easily be added to or altered enough so that it looks new and may be considered "unique" and not infringing on your Copyright. So if you're serious about protecting your intellectual property, you should consider Patenting your App functionality.
Should I Trademark my App's name and logo?
Yes. Once you've decided to go ahead with your App concept you should consider protecting your Intellectual Property ("IP").
At a minimum, you should register your App trademark with IP Australia. Trademarks are used to protect your business's brand name and identity, such as a logo or symbol. Trademarking prevents anyone else from using that name, logo or symbol.
We have a separate feature article which describes Trademarks in more detail here. And here at Legal123 we can help you do your searches to ensure your planned App name and logo are not taken and then register your trademark so your App is protected.
Should I Patent my App?
A Patent is used to protect new inventions, methods, processes, substances or devices. For example, a patent might be used to protect a new business software application, a new design of ergonomic chair or a new drug for dealing with blood pressure.
You should consider patent registration protection if your App has some unique functionality, rather than relying on Copyright protection. Patent registration protects innovative products or processes from being copied by others. This is more costly and usually a longer process, so you need to start it early and before your App is in the public domain.
An Australian patent provides protection only within Australia. IP protection is country specific, so you'll have to register a patent in each country you wish to be protected in.
You can either lodge separate patent applications in each country you plan to market and sell your App in. This is the most cost effective method when you are only filing in a few countries. Alternatively, one single international application can be filed under the Patent Cooperation Treaty, which is administered by the World Intellectual Property Organisation. This means you are able to apply to over 180 countries with one application. Each country will still have to examine your application separately, but you can save significant time and costs if you choose this path rather than doing so individually for several countries.
App Developer Contracts
What is an App Developer Contract?
If you are hiring a Developer to code your App, then you need an App Developer Contract. This Contract will set out the terms of the project, including:
App specifications (to confirm what you expect to receive from your Developer)
Pricing and payment schedule
Timing of deliverables
Dispute resolution process
Protection of your intellectual property
Confidentiality of your idea, etc.
Why do I need an App Developer Contract when I hire my App coder?
If you have come up with a great idea for an App and need someone to design and code it for you, you want to ensure you hire someone who will keep the idea confidential. You want to ensure you both understand exactly what work is to be completed, when it is going to be completed, how the App is going to function, how much you will pay, and when you will pay. You also want to be protected, for example, to ensure they provide professional work and do not use other people's material.
Importantly, you need to ensure that at the end of the project you own all the source code, work and material. Unfortunately, we have seen many situations where an unwitting entrepreneur has paid to have an App developed, only to discover down the track that in doing so they agreed that the Developer (rather than the entrepreneur) owns the code.
What are the risks of not using an App Developer Contract?
You could receive a finished product that is nothing like what you needed or expected. If the App specifications were not clearly set out in an App Developer Contract, you may be stuck with it. You could have the confidentiality of your idea compromised and someone could steal your idea before you are able to launch it.
You might not end up with ownership of the App code, meaning that the Developer is able to do what they like with it. Effectively, you may have given your idea away – and paid the Developer at the same time!
You would have no indemnity for any actions of the Developer. This means that if a user of the App suffers some kind of loss because of an error in the code (for example, if there is a security breach and a user loses money), then you, not the Developer, would be responsible for it, even though it was the Developer's mistake.
What clauses should my App Developer Contract include?
Your App Developer Contract should include:
Full App specification and functionality
Permissions the App accesses and personal data used
Delivery timing and response time for bug fixes
Payment schedule and dispute resolution process
Protection of your IP and confidentiality of your idea, etc.
Be aware, if you use an overseas App developer and things do not work out, you will find it more difficult to enforce your legal agreement with them. For example, many entrepreneurs are tempted to hire developers from places like India or the Philippines, where costs are much lower.
If things go wrong, you may be successful in legal proceedings in an Australian court. But then what are you going to do when the developer simply ignores correspondence from you and from the court? A judgment from an Australian court will have no effect on a developer who is sitting in India or in the Philippines ignoring you.
This does not mean that you should forget about an App Developer Contract altogether – it is still an extremely valuable tool for ensuring that the project is completed correctly and for ensuring that you and your idea are protected. However, you should be aware of these risks when using non-Australian developers.
How can I make sure my App developer delivers on time and on budget?
The costs of App development can vary widely – so know what you're getting.
A basic App can cost $1,000. More complex Apps can cost between $3,000 and $10,000. You might get an App development quote of $5,000 from an Australian App developer – and the same thing might cost you $2,000 from an Indian App developer. And who's to know what the difference is (unless you're an experienced App coder)?
As with everything, you usually get what you pay for. So make sure you know what App functionality you need, then choose wisely.
Here's a checklist of items to consider when reviewing and deciding between different App developers:
Is their portfolio extensive and does it include Apps similar to yours?
Do they have the experience to code the functionality or effects you require?
Do you like the look and feel of the Apps they code?
Do they limit permissions and respect your legal requirement for user Privacy?
Are their Apps available in the Apple and Google App stores?
Will they submit your App to the Apple and Google App stores?
Do they have priority status that fast-tracks listing on the stores?
Is their fee 100% fixed, fixed with over-run riders or based on hours?
Do they offer a warranty and guarantee the App will work successfully?
How fast are their turnaround and bug-fix times?
What happens if there is a disagreement on progress or quality of the work?
The best way to minimise misunderstandings and ensure clarity of expectations between both parties is to clearly define the project or services in the App Development Contract. The more detail you can provide to your developer, the more likely it will be understood and delivered. So provide as many sketches, photos, images and examples as you can. Remember, if you are not clear about exactly what you want, then you leave it up to your developer to take a guess.
If possible, you may also find it helpful to develop your App in stages. For example, once the first stage has been achieved, you will have the opportunity to review the work and make any necessary tweaks. After the second stage, you may be able make a few more. In doing this, you may find it easier to guide your developer in the right direction.
In the event you have a genuine dispute about the quality of the work, there are clauses in the Legal123 App Development Contract requiring both parties to submit to an independent, specialist arbitrator who will decide the matter. Both parties agree to abide by whatever the arbitrator determines and pay their own costs.
Structuring Your App Business
What business structure should I use to run my App business?
You should probably run your App business through a 'Pty Ltd' company structure.
It's important to get your App business structure right from the beginning. Changing mid-stream can be costly and can create extra headaches that you don't need. We've written before about the advantages of using a 'Pty Ltd' structure for online businesses – and App businesses are no different.
In short, 'Pty Ltd' business structures:
Provide the most protection for personal risk, particularly if you are going into business with another person
May be the easiest way to bring on investors, raise financing or sell the App business down the road
Give you flexibility in whether to personally own the App and lease or license the App back to the company, and
Allow you to minimize taxes with deducting all business expenses and structuring payments to owners of the App
But 'Pty Ltd' isn't the only option. You might also consider sole trader, partnership or trust. Before deciding you should really check with your lawyer and accountant. Plus familiarize yourself with the setup and ongoing costs of lodging accountants, ASIC filings, BAS returns, etc.
Should I register my App business for GST?
If your App business has annual revenues of over $75,000 then you must register for GST. If you have annual revenues of less than $75,000 then talk to your accountant about your options.
We hope you found this legal guide on how to set up an App business in Australia helpful.
Do I need a website for my App?
Yes. Your App should have its own website.
An App website is a great sales tool and does not have to be long or detailed. Something simple like a single page, promoting the benefits of your App, explaining the App's functionality and listing some FAQs, is all that is needed.
Your App website should also be the home of your App legals. Link, in the footer, to your App Privacy Policy, Disclaimer, Terms of Use and EULA.
We hope you found this guide to setting up your App business in Australia helpful.